No doubt Vikings' fans are crazy over the 25-year-old actor Alexander Ludwig. He gathered millions of fans with his incredible acting skills and now people are keen to know about his net worth, career, earnings, including the awards he's won to date.
In the previous article, we talked about Ragnar Lothbrok, how much he makes through his career in his real life, so, here we will be talking about Ragnar's first son, Bjorn Ironside's earnings in his real life. Scroll down to know Vikings Alexander Ludwig.
Actor Alexander Ludwig's net worth and earning
The Canadian actor Alexander Ludwig's net worth is around $3 million. He was interested in acting since his young days and studied theater at the University of Southern California.
To make you clear, Alexander started his professional acting career when he was only nine years old. He first appeared on TV on a commercial for a Harry Potter toy.
Also read: Vikings Cast Linus Roache Married Wife Rosalind Bennett in 2002; Know their Married Life and Children
Caption: Alexander Ludwig on a Harry Potter commercial
In 2014, he entered Vikings as Bjorn Lothbrok and is still working on the series. Alexander, being one of the lead actors in the TV series Vikings, he earns about $400,000 per episode.
Apart from this, he has starred in many other movies as well and some of them are; When the Game Stands Tall, Lone Survivor, Grown Ups 2, The Hunger Games, Race to Witch Mountain, A Little Thing Called Murder, Scary Godmother: The Revenge of Jimmy, The Sandlot Kids 3, The Seeker: The Dark is Rising, and many others.
Also read: Age 35, Vikings Actress Alyssa Sutherland Salary From Her TV and Movie Appearance and Net Worth She Has Achieved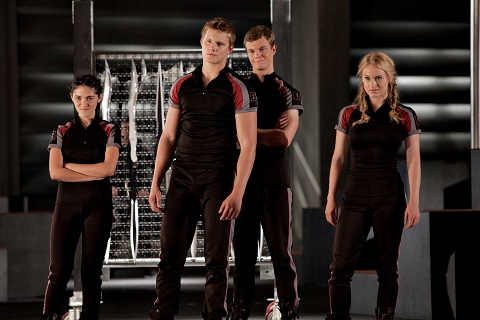 CAPTION: Alexander Ludwig as Cato on The Hunger Games
SOURCE: Collider
Also read: The Band Perry is set to perform at the Tropicana in Atlantic City in August.
Besides his acting skills, Ludwig is also musically talented. Back in March 2012, he released his first single 'Liv It Up.' Apart from this, he has starred in many other music videos. One of them is 'Gentle on My Mind' by 'The Band Perry', where he appeared next to actress Shelly Hennig.
Alexander Ludwig once got troubled with the law
Well even if you are a big fan, there's 90% chance that you haven't heard about Alexander's lawsuit during Uruguay vacation back in 2016. To be exact, it was 5th of January, Tuesday afternoon in Punta del Este, Uruguay. He was with his sister Natalie and brother Nicholas at that time.
Also read: Vikings Star Katheryn Winnick aka Lagertha Knows How to Flaunt in Bikini and Bare Body - Facts and Photos
CAPTION: Alexander Ludwig, troubled with the law
SOURCE: Instagram
Also read: Lagertha on center stage of the new season of Vikings for formerly being married to Ragnar
When cops asked them to pull over, Alexander wasn't freaked. Instead, he took a selfie with all of them. According to the post-Alexander shared on his Instagram, they were caught for not wearing helmets on their Vespa.
Ten Facts about Alexander Ludwig
1. Alexander Ludwig was born on 7th May 1992 in Vancouver, British Colombia.
2. Alexander Ludwig's net worth is around $3 million.
3. Ludwig had to convince his parents a lot before he entered in the field of acting.
4. He has a pair a twin brother and sister and a younger sister.
5. He was once in Harry Potter Commercial.
6. He auditioned 16 times for the role he played in the movie, The Seeker: The Dark is Rising.
7. To play Cato, he has had to gain a lot of weight.
8. He loves adventures, and he apparently jumps off cliffs casually.
9. Alexander also has good vocals.
10. Back when he played in the football movie, he didn't know a thing about football.