The American actress-cum-producer, Anna Faris who faced two unsuccessful marital life, first with Ben Indra and second with Chris Pratt is very successful when we talk about her professional life. With her successful career, she has earned a huge amount of money and made herself one of the multi-millionaires of the Hollywood industry.
Despite facing lots of ups and downs in her personal life, Anna has always been careful in her professional life. The 41 years actress, who started her career since at the age of 15 has a very successful career. With her acting skills, she has been able to earn lots of fans and followers. Not only that, but she also has been able to bag a huge amount as he salary. Today we will be discussing in detail about the total net worth, earnings, career, house, cars, and such other details of the 41 years' old actress. So let's get started to know all about her.
Anna Faris's Net Worth and Salary
Actress, Anna Faris, who has already spend more than two and a half decade in the entertainment industry has collected a high figure of net worth, Now, Anna Faris's net worth is around $20 million. And as for her salary, she receives around $125 thousand per episode.
Also see: Anna Faris' Jealousy Towards Jennifer Lawrence, Claims her husband Charis Pratt cheated, Set of Passenger, Unqualified, book, divorce
CAPTION: Anna Faris
SOURCE: Good Housekeeping
The actress started her professional career since 1991 and came to limelight after her appearance in the horror-comedy film Scary Movie in 2000. Mostly known as the comedy actress, her most popular movies are The Hot Chick and Lost in Translation. Her other famous movies are Overboard, 22 jump Street, I Give It a Year, What's Your Number?, My Super Ex-Girlfriend, and Just Friends.
Also see: Despite what the tabloids say, Anna Faris and Chris Pratt are not splitting up.
Besides all this, she also has given her voice in The Road Chip and Alvin and the Chipmunks film series, and also The Emoji Movie. The actress has more than 50 acting credits including TV series and movies appearance in Hollywood. So there is no doubt that she has earned it all through her own effort.
Anna Faris' House
In early 2018, the actress, Anna has put her Hollywood Hills for sale in $2.5 million. According to the sources, Anna bought the house back in 2005. The house was made on 2500 square foot of land with an estimated construction expense of $1.995 million. Before this, in the year 2013, she listed the price of her house for $2.3 million.
CAPTION: Anna Faris' Hollywood Hills House
SOURCE: Zillow
The house of Anna Faris is located at the end of a cul-de-sac off Willow Glen Road in the Hollywood Hills. The home is full of urban materials. The house is filled with a lagoon style swimming pool, bocce court, fire pit, and also has a master suite with private patio and steam shower.
Anna and her ex-husband, Chris Prat also bought a family house in 2013. As per the sources, the former couple paid around $3.3 million for that house. However, the details regarding the house are not revealed to the media outlets after their divorce.
Anna Faris' Cars Collection
The famous actress who has millions of dollars in her account has preferred to buy the Ford supercar for her ride. As per the source, the actress has paid around $1.03 million for her cars. Besides that, she is more into a family type of car so, she also has another family-oriented car of the same brand. She bought her Ford Edge for around $40,000.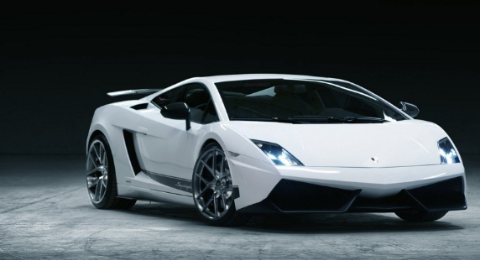 CAPTION: Anna Faris' car
SOURCE: Pinterest
Paying such a huge amount of money, there is no doubt that the actress has bought a luxurious car for her.
Apart from that, the actress is also a proud owner of the Mini Cooper manufactured by the BMW car. She should have paid between $20K to $40K for the car.
Anna Faris's Expenses
The actress, Anna Faris is also a lover of pets as she is the owner of three cute dogs. Two of the dogs are of the Boxer breed while one of them looks like a labrador. All of such dogs cost over $500. While you all know their price, you must also know the price of rearing dogs, don't you?
CAPTION: Anna Fairs' Pet Dogs
Besides all the above-mentioned income and expenses of Anna, let's not forget that she is the mother of a small baby boy. So after the divorce with husband, Chris, she is taking care of him.
And it's obvious that one had to incur lots of expenses for the growth and development of the child. But seeing all of her net worth and income, it won't be wrong to say that the actress is living a lavish lifestyle along with her son in Los Angeles.
Ten Facts about Anna Faris
1. Anna Kay Faris aka Anna Faris was born on November 29, 1976, in Baltimore, Maryland, US.
2. Anna Faris was born to Jack and Karen Faris.
3. Anna Faris currently resides in Los Angeles, California.
4. Anna Faris is graduated from the University of Washington.
5. Anna Faris has faced two unsuccessful marital relationships: Ben Indra (2004-2008) and Chris Pratt (2009-2017).
6. Anna Faris has shared a baby boy with her second husband, Chris Pratt.
7. Anna Faris started her professional career at the age of 15.
8. Anna Faris breakthrough came in the year 2000 after her appearance as Cindy Campbell in Scary Movie.
9. Anna Faris lived by her own at the age of 22.
10. At the beginning of Anna Faris's acting career, she never thought to be famous. She only does acting as a side job so that it will help to make her some money for livelihood.