Anna Faris and Chris Pratt are not splitting up despite the false tabloids.
Faris has finally opened up about the tabloid reports that her husband is cheating on her.
It was rumored in July that the Jurassic World actor has been cheating on his wife with his new Passengers co-star Jennifer Lawrence.
Source:gossipcop.com
She described to FOX411 that rumors about her marriage to Chris Pratt are in trouble as 'devastating' and 'stinging'.
"It has been a little devastating," Faris told FOX411. "For us, it was like, 'What the heck?' This has been blindsiding to us. It has been weirdly stinging."
The 38-year-old actress has been married to Chris Pratt since July 2009. They had met in 2007 when they starred together in the comedy 'Take Me Home Tonight'.
The Scary Movie star revealed that tabloid speculation about her failed marriage was particularly hurtful. She said that she realized how false tabloid stories about celebrity couples really are.
"[That] stung a little bit harder than I thought it would," Faris said.
"I have always kind of believed that part of the rumors of celebrity couples were sort of true – because they had never been a part of my life. I thought, 'Maybe there is a kernel of truth to that.' "
Together over six years, the couple are parents to three-year-old son Jack.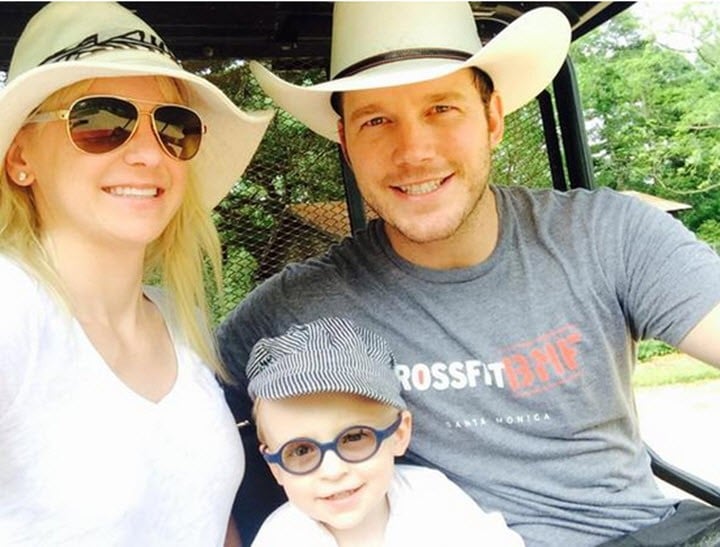 Source: mamamia.com
"I am very lucky that I am with a man that we both value family," said Faris about her husband.
Source: people.com
Faris also hinted in the interview with FOX411 that she might team up with her husband onscreen in near future.
"I want to do all kinds of things, and my husband and I are working toward that goal," she told FOX411. "We are really hoping to act together in the right project. We are still trying to figure out what that is. But from the day we met, we have been fantasizing about it."