Matt Lauer In Imminent Danger Where Wife Annette Roque Enjoys European Life
Matt Lauer In Imminent Danger Where Wife Annette Roque Enjoys European Life
Matt Laure divorce is imminent and her wife jets to Amsterdam who was spotted enjoying European life to distance her from the scandalized husband.
Matt Lauer alleged sexual Misconduct has jumped him into serious problems. First he was fired from NBC, second, he was kicked from Hampton's estate and now his divorce rumors.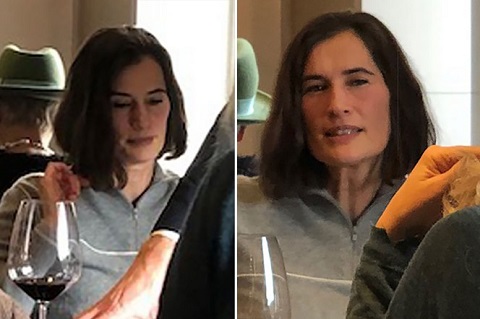 [ CAPTION: Lauer's wife Annette Roque ]
[ SOURCE: pagesix ]
Also Read: Matt Lauer Explains his Casanova Image. Did he really not Sleep with Natalie Morales?
According to Page Six "Lauer's wife Annette Roque is doing fine and was spotted in Amsterdam and was reported to enjoy her European life."
[ CAPTION: Annette Roque ]
[ SOURCE: custom ]
A witness told "Annette was having lunch with one of her girlfriends," "when she was drinking red wine her wedding ring was missing, Moreover she was laughing and enjoying her lunch."
[ CAPTION: Annette Roque ]
[ SOURCE: custom ]
Laure seems to be hiding in one of his many Long Island homes. In Fact, his social accounts are also deleted. According to a source, Laure is doing every possible effort to save his 2 decades of married life.
[ CAPTION: Matt Lauer and Annette Roque ]
[ SOURCE: gettyimages ]
Also Read: Ann Curry Back To TV: I Wasn't Done I Knew Everytime
After 2006 this is the second time that Dutch former model filed for divorce. Previously she filed divorce citing humiliation and mental abuse but withdraw after few weeks. This time she looks serious with her divorce decision.