A polarizing personality with comedic chops, Jim Carrey is a Canadian-American actor, comedian, impressionist, screenwriter, and producer. He is well known for his movies like The Truman Show, Dumb and Dumber, Bruce Almighty, and many more.
The actor has made some very controversial statements in the past and he is not everyone's cup of tea. Regardless, he has risen to stardom and has millions of fans around the globe who love his work and are curious to know more about him. Today, we will talk about his net worth, career, and awards. Get to know everything regarding his professional career.
Jim Carrey's Net worth
Jim Carrey has been active in his career since 1980. In all these years, he has been able to earn a huge amount of money. Carrey has an estimated net worth of $150 million. Carrey is also the first actor to have a salary of $20 million for a movie.
Also read: Actor Jim Carrey files countersuit accusing his dead girlfriend's ex-husband and Mother of extortion
[ CAPTION: Jim Carrey ]
[ SOURCE: US Magazine ]
Carrey's movie How Grinch Stole The Christmas earned a total of $345,141,403 worldwide and this is his highest grossing movie of all time.
Carrey did not take upfront cash for Yes Man but rather took 36.2% of the movie's back-end profit. The movie grossed the amount of $223,241,637 so, Carrey's risk paid off in the long run.
See also: Jim Carrey Defends himself Against 'He gave His Ex, Late White Herpes!'
Jim Carrey's House
Talking about his property, Jim Carrey owns a big mansion in Brentwood. The mansion has a pool and a tennis court. It has five bedrooms and nine bathrooms. Carrey bought the first piece of his Brentwood bedsit in July 1994 for $3.8 million and bought the adjacent vacant parcel in early 2000 for $1.7 million.
[ CAPTION: Jim Carrey's Brentwood Mansion ]
[ SOURCE: Pinterest ]
Furthermore, Carrey owns a luxurious apartment in Manhattan. He bought the premier New York bachelor pad for the price of $19 million. The penthouse is laid at 7000 square ft. area and has six bedrooms.
[ CAPTION: Jim Carrey's apartment ]
[ SOURCE: Daily Mail ]
Back in 2013, Carrey sold his Malibu mansion for a price of $13.4 million. He had bought the house in 2002 for $9.75 million. So, the sale did fetch him a good profit.
SEE: Does Jim Carrey have a new girlfriend?
Jim Carrey's Cars Collection and Jet
As for transportation, the actor owns two cars. Carrey drives a Mercedes Benz SL63 priced at $222,995. He has been seen many times in his luxurious Benz. The actor also owns a luxurious Porsche Panamera. The interior of this car is made of carbon fiber and customised leather upholstery.
MORE: Canadian-American Actor Jim Carrey living happily after second divorce with Melissa Womer in 1995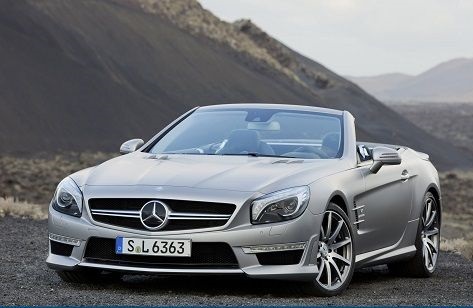 [ CAPTION: Jim Carrey's apartment ]
[ SOURCE: AUSMotive ]
Apart from cars, Carrey also owns a luxurious jet, Gulfstream V. He has an experienced crew of two. The jet can accommodate sixteen passengers. Jim Carrey is currently offering his Gulfstream V on a charter model, where interested people can take a ride in the aircraft for $8,000 an hour.
[ CAPTION: Jim Carrey's Jet ]
[ SOURCE: Daily Mail
Next up, let's talk about Jim Carrey's charitable giving.
Jim Carrey's Charity work
Apart from being an actor, Carrey is a philanthropist and has supported many causes. He established Better U Foundation in 2005 that addresses global food security. He is also the co-founder of Global Alliance for Transformational Entertainment.
SEE: Melissa Womer divorced with husband Jim Carrey after 7 years in 1995. Whats the reason behind that?
[ CAPTION: Better U Foundation ]
[ SOURCE: Jim Carrey Online ]
Carrey has also supported other various organizations like Generation rescue, Comic Relief, National Veterans Foundation, St. Jude Children's Research Hospital, Luke Neuhedel foundation and many more. He donated $1 million to the family of the victims of terrorist attacks in 2001.
Now, let's move on to Carrey's career and awards.
Jim Carrey's career
Carrey started his career as a standup comedian and impersonator. He debuted at comedy club Yuk Yuk's in Toronto. Due to family financial problems they had to move. Once, stable, Carrey went back to the stage and he went from open-mic nights to regular paid shows.
[ CAPTION: Jim Carrey Stand up ]
[ SOURCE: Youtube ]
Carrey then debuted in Hollywood with The Comedy Store. Carrey was cast as regular in comedy series In Living Colour. He then, broke out with roles in movies like The Mask, Ace Ventura: Pet Detective, Batman Forever.
Carrey was critically acclaimed for his performance in The Truman Show, Man on the Moon and Eternal Sunshine of the Spotless Mind. The actor has done many films since his debut. He has also dabbled in other ventures.
[ CAPTION: Jim Carrey in The Truman Show ]
[ SOURCE: Pinterest ]
Carrey wrote a children's book titled How Roland Rolls in March 2013. He also released a parody music video with Eels through Funny or Die titled Cold Dead Hand. Carrey also shares a passion for art and has showcased his paintings in "Sunshower", a solo exhibition at the Signature Gallery Group's Las Vegas gallery in 2017.
Carrey has also produced a documentary; Rubble Kings and the dramedy I'm Dying Up here. Carrey was also the subject of two documentaries; I Needed Colour and Jim & Andy: The Great Beyond — Featuring a Very Special, Contractually Obligated Mention of Tony Clifton.
[ CAPTION: Jim Carrey in I Needed Colour ]
[ SOURCE: Adweek ]
It was announced in December 2017, that Carrey will be starring in Kidding, an upcoming Showtime series. Now, let's talk about his awards and achievements.
Jim Carrey's Awards
Carrey has won many awards for his energetic performances in many films. He won the Golden Globe Award for Best Actor – Motion Picture Drama twice in a row for The Truman Show and Man on the Moon respectively. Carrey was also awarded Boston Society of Film Critics Award for Best Actor for Man on The Moon.
[ CAPTION: Jim Carrey with his Golden Globe ]
[ SOURCE: Ew ]
He has won multiple MTV Movie Award for Best Comedic Performance through: Dumb and Dumber, Ace Ventura: When Nature Calls, The Cable Guy, and Liar Liar. Carrey was also awarded MTV Generation Award in 2006. Likewise, he has won various People's Choice Award for Favourite Comedic Movie Actor. Furthermore, he has won many other awards.
Jim Carrey is a very successful actor and comedian with a legacy of wonderful films. He is still active in his acting career. Carrey has earned a fortune from his career and has used his money for a lot of good deeds.