The 20 Years' old American Internet Personality Nash Grier, who is currently dating girlfriend Taylor Giavasis, has added a lot to his total net worth through his career in vlogging.
Mostly known for his Vine videos, Nash Grier raked up to fame early on as he started making his vine videos in early 2013. His involvement in the vines was when he was still in school. This kick-started his vlogging career. Without further ado, scroll down to know all about the career earnings of the YouTuber from his videos.
Nash Grier's Net Worth
The total estimated net worth of the YouTuber, Nash Grier is reported to be around $3 million. Almost all of his earnings are from his vlogging career, but he also earns from some appearances in filmography.
Also see: Is Cameron Dallas Dating a Girlfriend? Know about his Relationship status
CAPTION: Nash Grier
SOURCE: Instagram
Nash has a total of 4.7 million subscribers to his YouTube channel with an average of more than 2.8 million views in every video. This channel was created back in 2012, December but, only found fame a couple of years later.
The monthly earnings of this channel are estimated to be around $199 to $3.2 thousand. And, for his annual income, it is thought to be around $2.4 thousand to $38.3 thousand.
Also see: Cameron Dallas is now with girlfriend Rachel Bentley. See how many girlfriends he had in past
CAPTION: Nash Grier's YouTube Channel
SOURCE: Youtube
Apart from that, he has also appeared in a number of music videos and movies. He has been in some of Bart Baker's parody videos on YouTube. Besides, he is also seen on the TV series, The Deleted as Ryder and as Gil, in the Netflix movie, You Get Me.
Also see: Know Bart Baker's life events in Five headings, Here are Five Facts on Bart Baker
Nash Grier's Extra Earnings
Apart from being a YouTuber, Nash Grier should also be mixed up with the startups as he also has set foot on entrepreneurship. He, along with his management members have released a set of games called Cash Dash, Mobil, and Challenged. He also has his own emoji app, NashMoji.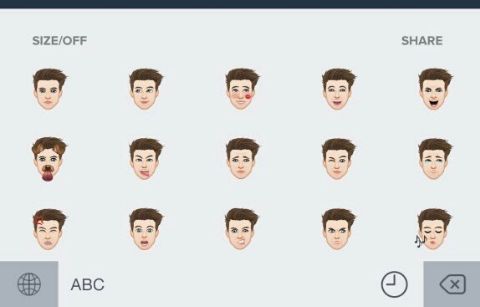 CAPTION: Nash Grier's app Nash Moji
SOURCE: Twitter
Nash also has his own websites where he sales his merchandising items and even his own Aeropostale clothing line called the UnitedXXVI. The clothing was designed by him, Cameron Dallas, and his younger brother, Hayes Grier.
CAPTION: Nash Grier's clothing line
SOURCE: Sweety High
It has been heard that Nash receives around $25,000 to $100 thousand from advertising the products of several high-end brands. He has had deals with several big companies such as the Nordstrom, Virgin Mobile, MTV, M&Ms, and many more. This popularity also pulled him a chance to appear on the Good Morning America and The View shows.
CAPTION: Nash Grier on Good Morning America
SOURCE: Twitter
The YouTuber also has his own app called the Nash Grier App. This app trended #1 on the first day of its release. Well, he also has a book deal with Simon & Schuster, NEXT Model Management Paris, and also with the Awesomeness TV.
The life of Nash Grier has just started but, he has already found love and success at the young age. Let's hope for the good to come.