Is TV Presenter Charlie Webster Dating someone? Meet Her handsome Boyfriend, Also find all details about her Ex-boyfriend
Is TV Presenter Charlie Webster Dating someone? Meet Her handsome Boyfriend, Also find all details about her Ex-boyfriend
Beautiful British sports journalist Charlie Webster is a super sexy woman who is more into Yoga, sports and running but is she running away from relationships after her breakup with Downton Abbey's handsome actor Allen Leech? Know TV presenter and sportscaster Charlie Webster Dating history and Affair. Meet Her handsome Ex-Boyfriend and know her current relationship status right here in today's column.
We will also update all Webster fans about her recent activities as well as her family relation except her dating life. So without further delay, let's explore The BBC and Sky sports journalist's personal life.
Know Charlie Webster's Lovelife with Actor Allen Leech
Before jumping into the story about their separation let's know how did they start dating in the first place? It's kind of easy for people from the same profession to crash into each other if you are living in the same city, but in a 2014's interview with the daily mail Charlie said: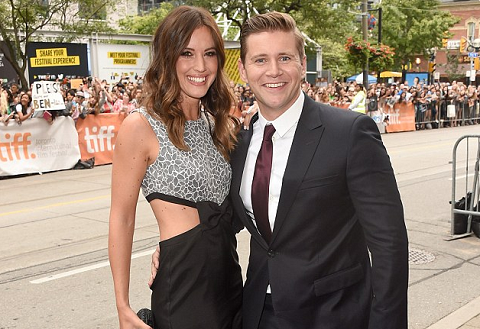 CAPTION: Charlie Webster's affair and Breakup with Downton Abbey
SOURCE: dailymail.co.uk
There is a running joke between us and the Downton cast because I had no idea who he was when I met him.
As per Sky sports reporter, the couple met each other at a charity event for Centre Point in May of 2014.
Also Read: How Strong is Karley Sciortino Financially? Details of Her Net Worth and Properties
She said:
We were playing table football and I was thinking, he's really lovely and very handsome and really funny, he's got a good smile. We were being really competitive and I beat him. We just giggled so much and had such a good laugh"
Soon after their first meeting the couple were all over the internet and were one of the most talked about British celebrity couple at the moment. Ther even made several red carpet appearance together.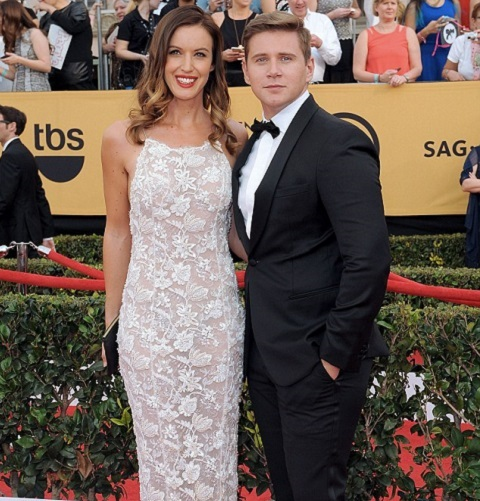 CAPTION: Charlie said she had no idea who Allen was
SOURCE: Daily Mail
As we all know the TV personality had a well-highlighted affair with the famous British actor for Downton Abbey 'Allen Leech'. The couple was together from 2014 to 2016 but the lovely looking pair split following a one and half year-long relationship.
Also Read: Who is Ally Sheedy? Is she still Single After Divorce from David Lansbury? Know her Married Life and Son
The couple shared a beautiful bond, both at some point had admitted that their sense of humor and support towards each other's career was commendable but with fame comes many obligations and privacy-related issues and it's up to the stars to handle it but some choose to snap out of all of it.
The Reason Behind Charlie Webster's Breakup with Actor Allen Leech
The Downton Abbey actor, Allen Leech 34 dated Charlie Webster who is currently 33-year-old TV presenter in the mid of 2K14 but the duo split on a harmonious note with a mutual decision to focus on their respective careers.
Charlie in an interview with Mirror online further explained the reason behind their split as:
We had an amazing time. There is no bad feeling at all. We are both very career minded.
She further added:
Downton Abbey has just finished and he is going to go on to a huge career. And my career is really exciting. It was the wrong time for either of us to be in a long-term relationship.'
Is Charlie Webster currently dating someone?
After her split with Allen Leech, the sports journalist reportedly lives a single life. So far the sexy journalist remains unmarried and is not into any affair after separating from her previous boyfriend after dating for about a year or so. But she definitely is having some beautiful family time, have a look:

CAPTION: Charlie Webster with her trainer and friend
SOURCE: Instagram
While going through her social media accounts she is recently promoting Marathon and is frequently spotted with her family members whenever she is free of her reporting duties. She is pretty close with her brothers and mother and is frequently seen practicing martial arts with her gym trainer.
CAPTION: Charlie Webster with her brothers'
SOURCE: Instagram
She is also a yoga practitioner and is recently busy with reporting sports news for ESPN, BBC. She is also actively involved in Women's movement and is an ambassador for MOJ victim advisor sexual & domestic abuse.

CAPTION: Charlie Webster with her Grandfather
SOURCE: Instagram
We hope you liked our take on your favorite reporter Charlie Webster. Keep up with Hitberry for more on your liked celebrity's news and stay updated with celebrity hookups and breakups!