Kardashian twitter fan alight with a freaky conspiracy that Kylie Jenner was the surrogate mother to Kim Kardashian third child
The conspiracy hit the twitter when Kim Kardashian welcomed her baby girl on 15 January 2018 at 12:47 am.
At the moment KylieJenner was yet to announce that she was expecting her first baby with lover Travis Scott, twitter fan came to the conclusion that she was helping her sister Kim Kardashian in the Surrogate process.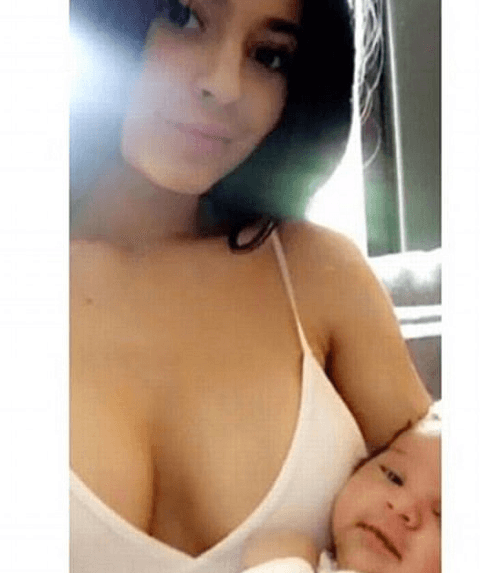 [ CAPTION: Kylie Jenner rumored to be sister Kim Surrogate mother. ]
[ SOURCE: dailymail ]
Originally the Speculation came into practice when a hospital employee alleged screenshot was uploaded to the facebook fan page titled The Morning Breathers. The screenshot rumored Kylie was moved to a hospital after she has had labor pain.
[ CAPTION: Kylie Jenner and sister surrogate mixed up ]
[ SOURCE: dailymail ]
Later, the news was exposed false by the media.
Also read: Lucy Hale finds a woman who looks like the perfect mix between herself and Kylie Jenner.
Now she is pregnant and cant help her lips so she is not facing media
Kylie Jenner will return to social media soon after giving birth to her baby. Her absence is only temporary so we will be seeing her with her new child.
[ CAPTION: Kylie Jenner lip fillers ]
[ SOURCE: twitter ]
20 years old Kylie Jenner is enjoying her days away from spotlight where some say her lips is the reason behind her hiding. When she had lip injected for the first time she ignored the fact. when she was questioned times and again she denied the truth.
But when her younger sister Khloe Kardashian urges Kyle to speak the truth she revealed that she has had tempory lip fillers.
Kylie's child father
Kylie Jenner ex-boyfriend jokingly reported that Travis Scott was not the father of Kylie's first child. Rapper Tyga confesses the false reality in the Snap chat saying "Hell Nah that's my Kid". The snapshot is deleted from the internet.
Kylie who has not given birth to her child has a list of favorite name for her baby.
[ CAPTION: Kylie Jenner shopping ]
[ SOURCE: twitter ]
Kylie rumored to be pregnant with a baby girl has driven her fans crazy. Kylie even told the media that she has set a favorite name for her future coming baby but refuse to share the name details publicly.
Kylie urges to motherhood
Moreover, Kylie has been confirmed that she is busy building a pink nursery and spends her time shopping baby products online. She is desperate to hold her baby in her hands and announce to the world that she has received the motherhood role.