Raquel Welch was a talented actress who became famous for her roles in movies like The Three Musketeers, Hannie Caulder, and Fathom. Her acting skills and hard work made her quite successful in the entertainment industry, as she had a net worth of $40 million when she passed away.
Welch sadly passed away in February 2023. Her death was a result of cardiac arrest. The actress' talent and beauty made her a beloved figure in the world of entertainment, and her fans will miss her greatly.
Did Welch Have A Husband When She Passed Away?
When Raquel Welch passed away, she did not have a husband. However, she was survived by her children, her son Damon Welch and her daughter Tahnee. Family is an important part of our lives, and even though she didn't have a partner, she still had the love and support of her children.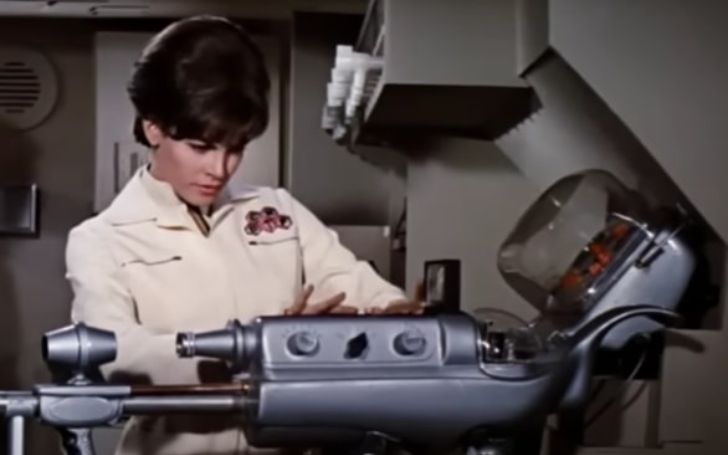 Raquel Welch in Fantastic Voyage (1966) SOURCE: Good Morning America YouTube Channel
Welch passed away on February 15, 2023, in Los Angeles, California, USA. Her cause of death was cardiac arrest. It occurred as a result of her battle with Alzheimer's disease. She was 82 years old at the time of her passing. Her legacy will live on and she will be remembered as an iconic figure who brought joy to many through her work.
Who Was The Actress Last Married To?
Welch's last marriage was to Richie Palmer. They got married on July 17, 1999, and their marriage lasted until 2003 before they divorced in 2004. He was 20 years younger than Raquel. Their marriage just showed that age is just a number when it comes to matters of the heart.
Love knows no bounds, and Welch and Palmer's marriage for those years was a testament to that. Though the love didn't last forever, the memories they created during their time together are a part of the actress' life story.
Who Is Richie Palmer?
Palmer was not only known for his marriage to Welch but also for his career in the entertainment industry. He was a renowned restaurateur, which means he was a big success in the restaurant business. On top of that, he also worked as an actor, appearing in movies like "Nutty Professor II: The Klumps" and "Malevolence."
Raquel Welch's former partner, Richard Palmer SOURCE: TMZ YouTube Channel
Mulberry Street Pizzeria owner, Palmer's journey in the culinary world started with a pizza in New York. That's where he honed his skills and passion for food. Over time, he went on to become a proud owner of several restaurants. Some of his restaurants are located in the posh area of Beverly Hills.
Welch And Palmer's First Meeting
Welch and her last husband, Palmer first crossed paths at a party in the year 1996. Sometimes, the most wonderful connections in life happen when you least expect them, like at a casual get-together.
It must have been a special moment when Welch and Palmer first met. It eventually led to their marriage in 1999. For Raquel, it marked the beginning of a chapter in her life of a journey filled with ups and downs.
André Weinfeld Was Welch's Third Husband
Welch and André Weinfeld shared a decade of their lives in marriage, from July 5, 1980, to August 27, 1990. A ten-year partnership is quite a significant period, filled with various experiences and memories. During that time, they likely supported each other through life's ups and downs.
Raquel Welch with her third husband, André Weinfeld SOURCE: Pinterest
Weinfeld is a man of many talents and a multicultural background. He's known for his work in the world of film and television, where he has served as a producer, director, and screenwriter. But his creative spirit doesn't stop there; he's also a photographer and journalist. It's interesting to note that André now calls New York home.
The Beginning And End Of Welch And Weinfeld Story
While in the beautiful city of Paris back in 1977, Welch's life took an intriguing turn when she crossed paths with Weinfeld. Sometimes, chance encounters in stunning places like Paris can lead to some of the most memorable moments in our lives.
Raquel and André reportedly ended their marriage due to the challenge of distance. The late actress moved to Los Angeles while he stayed in New York, as mentioned in an article from Fox News. This geographical separation made it increasingly difficult to maintain their relationship.
Shortest Marriage Was To Patrick Curtis's
Welch's marriage to Patrick Curtis was indeed the shortest of her life. They tied the knot on a romantic Valentine's Day in 1967 at Paris City Hall, which must have been a memorable and special day. However, sometimes, marriages don't last as long as we hope they will.
Raquel Welch with Patrick Curtis SOURCE: Fox Archives YouTube Channel
In Welch and Curtis' case, the marriage came to an end on January 6, 1972, after several years together. Short or long, every marriage teaches us something and becomes a part of our life's story.
How Had The Love Story With Curtis Started?
Raquel Welch's love story with Patrick Curtis began in 1965. It happened when they were both working on the film "A Swingin' Summer," as mentioned in an article from Parade. Sometimes, the movie sets become more than just places of work; they become the settings for real-life romances.
Welch and Curtis' meeting on the set must have sparked a connection, and their relationship soon blossomed into something more. It's fascinating how life can surprise us with unexpected moments and encounters that lead to beautiful love stories.
Welch's First Marriage Was To Her High School Sweetheart
Welch's first marriage was to her high school sweetheart, James Westley Welch. They tied the knot on May 8, 1959, and their marriage lasted until 1964. Marrying your high school sweetheart is often seen as a sweet and sentimental start to adulthood.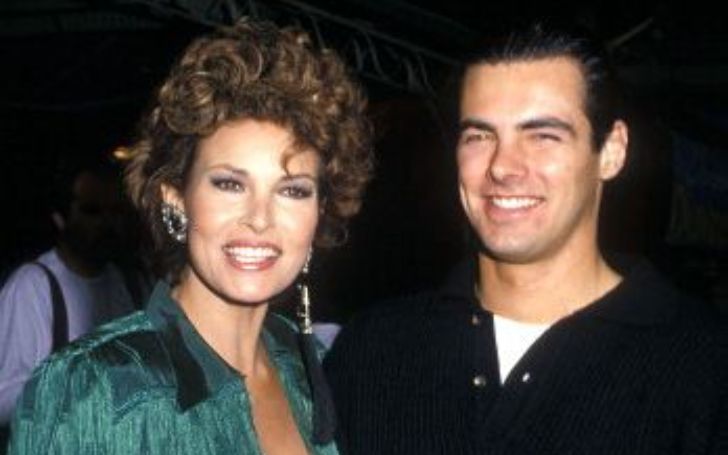 Rachel Welch and her son Damon Welch SOURCE: Pinterest
James, besides being Welch's first husband, was also the father of her two children. They welcomed their son, actor Damon Welch, on November 6, 1959, marking the beginning of their journey as parents. Then, on December 26, 1961, their daughter, model Tahnee Welch, was born.
Rachel And James Love Story
Rachel's love story with James, her first husband, is beautifully captured in her memoir, "Beyond the Cleavage." In the book, she shares that from their very first encounter, a deep connection seemed to bind them. She was 15 years old at the time.
The actress' words, "From the first minute I saw him, I secretly knew that I was destined to have his babies," express a profound sense of destiny and love at first sight. It's a sentiment many of us can relate to. The idea that there was a magnetic pull drawing them together adds an almost mystical touch to their love story.
How Did Welch's Love Story With James Went?
Welch's and James' love story had its share of ups and downs. They met during their high school years at La Jolla High School, and like many young couples, their relationship had its moments of togetherness and separation.
Raquel and James shared some wonderful moments during their high school days. One of the sweet memories was driving to school together in the mornings. Her lover, being a football player, and she, a cheerleader, must have made quite the dynamic duo.
James, in his senior year, made a bold choice by dropping out of school and embarking on an adventurous journey to Peru. Meanwhile, Raquel continued her education, enrolling at San Diego State College. When he eventually returned from his travels, he and the actress decided to take a major step in their relationship. She decided to drop out of college to marry him, and they chose Las Vegas as the destination for their union.
What Caused The Divorce With The First Husband?
The divorce between Raquel Welch and her first husband, James Westley Welch, was influenced by a combination of factors. Her ambitious career goals aspirations and ideas might have created some differences that grew over time.
Balancing personal dreams and the dynamics of a relationship can sometimes be challenging. As individuals, we all evolve, and our goals and desires can shift as we grow. In Raquel and James' case, their split marked the end of one chapter in their lives, but it also allowed them both to pursue their paths and dreams.
Other Men The Late Actress Was Involved With
Raquel Welch's romantic history has seen its share of interesting relationships with notable figures. From her relationship with Nigel Lythgoe that spanned five years, starting in 2010, to her connection with Robert Evans in the late '70s, it's clear that she's had a diverse range of experiences in love.
Some of Welch's relationships, like the one with the iconic musician Alice Cooper or the football legend Joe Namath, must have added some excitement to her life. She also shared moments with Hollywood legends such as Steve McQueen and Sean Connery, which undoubtedly left a mark on her journey.
Welch's encounters with Richard Burton, John DeLorean, and even Lisa Marie Presley's father Elvis Presley in 1972 provide a glimpse into the glamorous and intriguing world she was a part of. The actress' life has been filled with a rich tapestry of love and connections, each adding unique colors to her personal story.
Check Out Hitberry for more