Kiefer William Frederick Dempsey George Rufus Sutherland is widely known by Kiefer Sutherland. He is a Canadian actor, director, producer, singer, and songwriter, best known for portrayal of Jack Bauer on the Fox drama series and has even received Emmy Awards, Golden Globe Awards, Screen Actor Guild Awards, and Satellite Awards.
The 51-year-old actor had gained nothing but respect from his long-running career and also lives in millions of fans heart. As his fans are willing to know about his net worth, we have tried to cover his earnings in this issue, so keep scrolling to know about his net worth and lifestyle.
Kiefer Sutherland Net worth and Earnings
Kiefer started his acting career when he took the role of Bill Costello in comedy Max Dugan Return, playing with his father Donald in 1983. Further, he portrayed the role of Donald Campbell in Canadian drama The Bay Boy and the success of The Bay Boy allowed him to pursue an acting career in Hollywood.
Must Read: Corey Feldman Stabbed By A Group Of 3 Person, Detail Inside
CAPTION: Kiefer Sutherland at MIPCOM 2016
SOURCE: 24 Spoilers
Two years later, he managed to gain a movie deal in the United States in a well-received movie Stand by Me where he has appeared as a gang leader named John "Ace" Merrill. After years of TV and Movie appearances, Kiefer Sutherland has managed to gain an estimated net worth of $75 million. He has made his fortune from TV films and series as an actor and producer.
Must Read: Corey Feldman is Living Happily with Wife Courtney Anne Mitchell, Know their Married Life
CAPTION: Kiefer Sutherland Isn't Planning on Playing Jack Bauer
SOURCE: Entertainment Tonight
He also signed a contract worth $40 million for 3 seasons of 24 series in 2006 and reportedly earned more than $1.5 million for a famous movie The Three Musketeers. He earns around $300,000 per episode in Designated Survivor at ABC.
Kiefer Sutherland Cars collection
Kiefer has an exclusive brand of cars and which include BMW 7 which cost around $97,000. Also, a Ford Bronco price around $30,000.
Must Read: Corey Feldman Accused Jon Grissom of Sexual Molestation
Youtube: Kiefer Sutherland
He also owns a Porsche Panamera worth $85,000 and a Mercedes S class which price is in range of $102,900.
Kiefer Sutherland House
Sutherland once owned a 5-story townhouse in New York City, West Village, which he sold for an impressive $17.5 million. The house included five bedrooms, five bathrooms.
Must Read: Corey Feldman is trying to raise money for an album.
CAPTION: Kiefer Sutherland's still got that Touch
SOURCE: Gulf News
CAPTION: Actor Kiefer Sutherland has listed his Silver Lake ware
SOURCE: Curbed LA
Likewise, he owns several properties, a house in Madison Avenue, Los Angeles, CA which was bought for around $4 million spread in 14,400 square feet featuring 3 bedrooms and 4 bathrooms.
Kiefer Sutherland Charity work
Kiefer supports in a wide range of foundations and charities, including Entertainment Industry Foundation, several charities connected to Cancer research, and the Red Cross.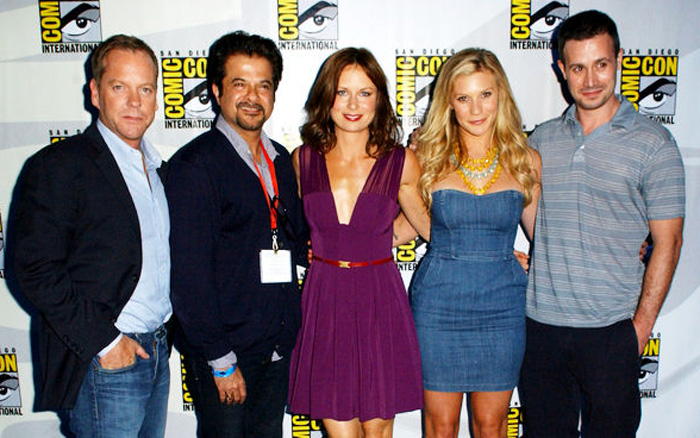 CAPTION: Kiefer Sutherland's charity trip for Indian children
SOURCE: Emirates 24|7
He also works and supports the homelessness charities and Global Fund for the Equality, and even offered a night out in his company as the first prize in the competition to raise the fund for the Breakfast at the School Program.
Looking at an overall aspect, we can assure that Kiefer is a sociable man. He is undoubtedly the best example of hard-working actor and a good human being. We wish nothing but the best for him in his upcoming career. Keep up with hitberry for more.