Lenard McKelvey; 37 years old American radio presenter and television personality, widely known as Charlamagne Tha God owned a huge reputation for his business and earned good money after he was released from the prison. Changing his life from a street gangster to a radio and television personality has helped him to develop economically and is receiving a good payment for his job.
Charlamange started his career as a radio intern. After his pace to his career job and dedication today he is one of the most popular radio and television presenter. He is actively hosting The Breakfast Club. He is also a good writer, and his book was widely appreciated. Let us know more about his earnings and net worth.
Charlamagne Tha God's Net Worth
Charlamange has collected a decent amount of money from his hosting career. Charlamagne Tha God's net worth is estimated to be around $10 million. He also receives an impressive amount of salary which is estimated to be approximately $3 million.
Also Read: Farrah Abraham Settles $5 Million Lawsuit With MTV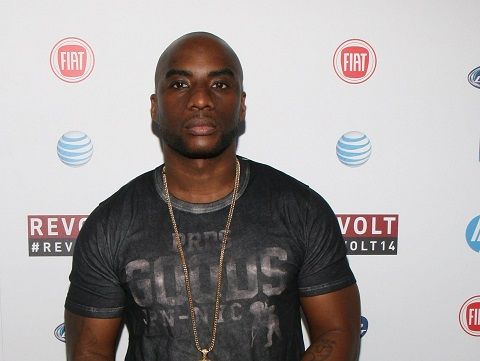 CAPTION: American radio and television personality Charlamange Tha God
SOURCE: AllHipHop.com
We already mentioned Charlemagne started his career with radio intern. He got to become the second Mic to radio host Wendy Williams. In 2010 Charlemagne began hosting The Breakfast Club alongside DJ Envy and Angela Yee on WWPR-FM along with its national television simulcast on Revolt. Charlemagne often shares videos and photos of the show via Instagram.
Also Read: MTV Fired David Eason from Teen Mom 2 After Homophobic Tweet
Begining his television career, Charlemagne served as a cast member of a comedy television show Guy Code which starred on MTV2. At the end of 2013 and 2014, he co-hosted MTV New Years's live, from Times Square and in 2015 he was a correspondent for the 2015 MTV Video Music Awards pre Show.
He is currently hosting MTV2 show Uncommon Sense with Charlamagne and also narrates the Bet Show, inside the label.
Youtube: Charlemagne Tha God hosting a show Common sense with Charlemagne Tha God
Charlemagne is also a good writer and has scripted a book named Black Privilege: Opportunity Comes to Those Who Create. The book was ranked sixth on May 7, 2017, New York Times List of best-selling hardback non-fiction which also helped him to sum up money in his net worth.
Also Read: Pink with her daughter Willow Sage Hart on 2017 MTV Video Music Awards
Charlamagne Tha God's Cars
An American radio and TV personality Charlemagne Tha God owns a Grand Cherokee car costing around $50,000. He does not look changing car often as he is not seen much with varieties of cars in the social media.
CAPTION: Charlamagne Tha God posing in front of his car
SOURCE: youtube.com
Charlamagne has earned a good money from his career, but he does not seem to invest his money in cars. He looks satisfied with a car he is currently owning.