Zayn Malik's relationship with Gigi Hadid is one of the most talked about relationship in Hollywood. Similarly, their break up also covered a lot of news headlines. So today we will be discussing briefly their relationship as well as about Zayn's second album.
Well, rumor has it that Zayn second album is all filled with the heartbreak. That most of his songs are about Gigi to help him move on. Is it true? Well to know the fact, continue reading:
Zayn Malik's second album is about Gigi Hadid?
MTV News confirmed on 26th of March that Zayn scrapped most of the song from his second album because of the heartbreak he has had over Gigi Hadid. Well if you follow the celebrities quite often, you must already know that the duo split at the start of March 2018. And various sources claim that Zayn is having a tough time moving on.
Also read: Know Zayn Malik' Girlfriend Gigi Hadid' Net Worth, Salary, Contract, Endorsement
CAPTION: Zayn Malik with his ex-girlfriend Gigi Hadid
SOURCE: whosdatedwho
Also read: Who is Cody Simpson's new girlfriend? He is dating Sierra Swartz after breaking up with Gigi Hadid
There was no doubt that Zayn had real feelings for Gigi as he usually described his love through his songs. Not only this but he had Gigi on one of his music videos, 'Pillowtalk.'
And now, Zayn is singing songs to help him move on from the pain. So why did they break up? And are they on good terms now? To know the answers, keep scrolling.
Zayn Malik and Gigi Hadid
The love between the two started to flourish in November 2015. Zayn and Gigi were very much compatible with one another, and their love for each other could be easily visible by the third person. The reason behind their break up hasn't been publicized anywhere on the internet. However, they seem to have broken up on good terms.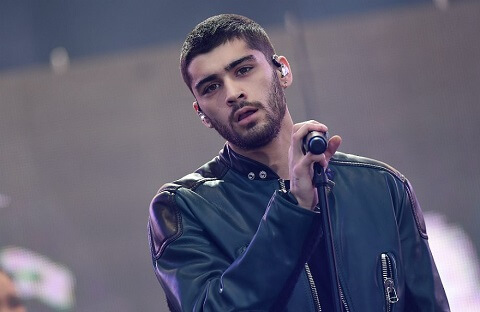 CAPTION: Zayn Malik
SOURCE: whosdatedwho
Even after two weeks of their break up, Gigi Hadid actually 'liked' one of the snaps of Zayn which was about his new song. This shows that they don't have hatred to one another and still follow each other on Instagram. In an interview which was taken after they had broken up, Gigi said,
I am forever grateful for the time I spent with Zyan. As for the future, whatever's meant to be will be.
Zayn revealed that they had incredibly meaningful, loving and fun relationship. From these statements, it looks like the couple didn't pick up a fight or anything before the break up. But they broke up in mutual understanding.