Surrounded by the diss tracks in this recent months, YouTubers are finding a new way to gain fame. While Deji, Jake Paul, Faze Bank, and Rice Gum are the hot news on Youtube right now.
Model Meredith also made lots of buzz with her on and off relationship with some known faces of the YouTube world including Kian Lawley. Is the rising star really dating someone? Let's find out.!
Is Meredith Mickelson Dating Anyone?
Kian Lawley's fans started wondering about different stuff as the 17-year-old model went on appearing on snap chat stories and occasionally tweeting back and forth. This raised questions in everyone's mind and people think they are dating now!
Kian, who used to date Andrea Russett, was linked to a model in 2016. However, they considered each other friends. If we take a quick look at their Instagram, there are adorable pictures of them.
But like other celebrities' love affairs, this underage love between them didn't last for long. Wait we are not saying their love ended. Some actions of Meredith have given some hints of their break up.
In April 2017, Kian was spotted touching Stella Hudgens's arm as a cigarette was extinguished on her tongue.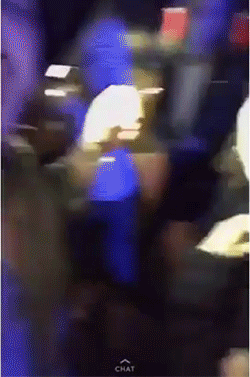 This was enough to trigger their love as they both unfollowed each other on social media. On the other hand, Kian's best friend added some kerosene to the fire. Joseph Hernandez tweeted mocking Meredith.
Well, Meredith surely moved on. After unfollowing Kian, Meredith posted an Instagram pic with a shirtless hunk at Coachella which she deleted in a short period of time. Looks like she is trying to make someone jealous.
Meredith Mickelson's past relationship and affairs
Talking about the dating history of this model, the only one name that pops out is Ethan Dolan. Back in 2016, Ethan's ex-girlfriend Steven Kelly confirmed that Mickelson and Dolan were together for a few months.
Ethan Dolan and Meredith Nickleson, source: Twitter
They both dropped hints for their fans as they shared some romantic pictures of them on social media.
But in the same year, Meredith shattered the rumors of them dating with a tweet. In one of her tweets, Meredith tweeted that she is single and ready to move on.
Ethan, on the other hand, didn't express anything at all. It's quite surprising that Kian is a friend of Ethan's. Looks like Kian broke the bro code.