If you're a fan of the CBS hit crime series "Criminal Minds" then you're an even bigger fan of Dr. Spencer Reid. Who doesn't fancy a geek with perfectly tousled hair and intellects that could charm the sweet heavens? So, is Matthew Gray Gubler dating anyone?
Now Reid fans know it very well who he's dated on the show from actress Lila Archer to geneticist Maeve Donovan but how well do you know the ladies Matthew Gray Gubler has dated? Check the full story below.
Matthew Gray Gubler's Past Affairs
No matter how hard Gubler tries not to bring his romantic affairs in light, things have a way of coming out. So let's dig deep into the very private love life of Matthew Gray Gubler.
ALSO SEE: Matthew Gray Gubler Net Worth, Salary, and Career-Know all
The Criminal Minds actor dated model Charlotte Kemp Muhl for a year. During the time they dated, they were quite the hot stuff and made some red carpet appearances as a couple.
The couple split in 2005, but they remain close friends until this date. Last June, they were spotted together along with a couple of friends in Hollywood. But wait, Gubler's love story does not end here.
Following this, he dated actress Kat Dennings for a few months in 2007. Matthew Gray Gubler is quite good at maintaining his relationships with all his ex-girlfriends. He and Dennings are still very good friends, and they did a movie together in 2014; "Suburban Gothic".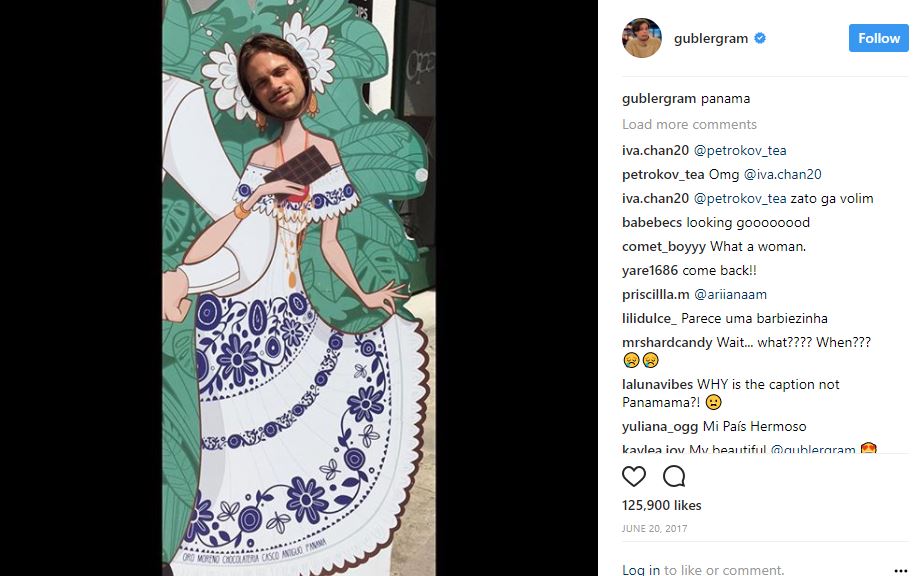 [ CAPTION: Matthew Gray Gubler ]
[ SOURCE: Instagram ]
It is rumored that the 36-year-old actor dated Marisa Morris for two years. Though much is not known about this particular relationship, they dated from 2008 to 2010.
Another such unknown relationship is the one he had with Eve Wind; the couple was reportedly together before 2004. In 2010, he dated Cobra Starship, keyboard player, and guitarist Victoria Asher.
After this, he got together with model Ali Michael, the duo dated for about three years eventually ending it all in 2013. The two are still friends, and their friendship is very much evident all over the social media, retweeting and favoring one another's tweet.
Next affair that Matthew Gubler had was a rather famous one with Rachel Bourlier, unlike his other relationships which have been pretty private. In other words, this relationship was sprawled all over the French magazine. Yup! That's right. Gubler met Rachel Bourlier at the 51st Monte Carlo television festival in 2011.
A week later, the two were seen snuggling together in a cozy outing. Ooh, la la! Gubler got a proper Parisienne tour, and Bourlier didn't miss a thing from the Rodin museum to a picnic on Saint-Louis Island. After that Gubler had to come across the Atlantic, and nothing is known of any further rendezvous of the duo since then. Maybe it was just a summer fling!
The last rumor surrounding Gubler's love life is the one despised by most Reid fans, and that is a rumored relationship with Taylor Swift. Now heaven knows if they had a little something going around between them or not, but all we know is they did spend some quality time together.
It started with Taylor reaching out to Matthew to tell him that he's cute followed by a little dinner at her place and what provided fuel to this little spark of a rumor is THIS!
Yeah, that's Matthew with an American flag tattoo on his cheek in what looks like Taylor Swift's kitchen. Next thing he did, was tweeted out that he was heading to New England, cue, that's where Taylor lives.
SEE: Taylor Swift's 'Call It What You Want' Decoded: Reveals Details of her relationship with Joe Alwyn
WeHeartIt
[ CAPTION: Matthew Gray Gubler ]
[ SOURCE: Instagram ]
Keeping each personal detail locked in the box and not letting anyone know about Matthew Gray Gubler's girlfriends, people have grown more curious to know about his own life. For more updates on Matthew Gray Gubler's girlfriends, keep visiting HitBerry.
Ten Facts about Matthew Gray Gubler
1. Matthew Gray Gubler was born on March 9, 1980, and is 38 years old.
2. Matthew Gray Gubler was born in Las Vegas, Nevada, United States.
3. Matthew Gray Gubler started his professional career in 2004.
4. Matthew Gray Gubler was a model before he started acting.
5. Matthew Gray Gubler is fond of magic.
6. Matthew Gray Gubler's best friend is Paget Brewster.
7. Matthew Gray Gubler was bullied as a kid.
8. Matthew Gray Gubler lives in a hunted treehouse.
9. Matthew Gray Gubler is also a painter.
10. Matthew Gray Gubler voiced Simon in the movie "Alvin and the Chipmunks"