Lucy Liu Mother at 46, Who Is her Husband? Has Long List of Past Affairs and Boyfriends
Lucy Liu Mother at 46, Who Is her Husband? Has Long List of Past Affairs and Boyfriends
No doubt, Lucy Liu is an amazing American actress, voice actress, director, producer, singer, and artist. She has been widely known for her acting career. Her TV shows are Elementary, Southland, and Cashmere Mafia also have gained massive popularity. Leaving professional career aside, who is Lucy Liu married to?
Besides her career, rumors about Lucy's baby is all over the media. Lucy Liu announced that her son, Rockwell Lloyd Liu, was brought up in the world via gestational carrier. She posted her picture with a baby on her official Twitter account. Let's know all about Lucy and her son.
Lucy Liu is Happy to raise her Baby Boy
Lucy said,
"I just went ahead and did it https://hitberry.com/uploads. I didn't realize there was criticisms until I sent out the information that I had my baby through a gestational carrier and my friends said, 'Don't listen to what some people are saying.' I didn't realize people were saying anything negative!"
Lucy with her Baby Boy
Source:dailymail
Lucy says that she is not only the one raising her child right now. Her friends and family are playing a major role in bringing up her 2-year-old kid. Lucy says she is going to spend rest of her life with her son and love him unconditionally. We can guess that Lucy madly wanted a kid in her life.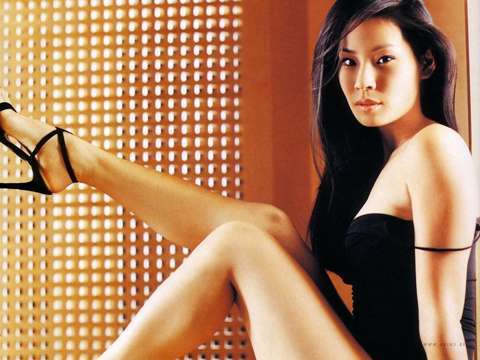 Lucy Liu's Off-Screen Affairs, Relationship
We got to see Lucy's on-screen romance with many actors, but her off-screen chemistry was quite different. She was first known to be in relation with George Clooney. They met in movie premiers and then started dating in 2000. The couple soon broke up after appearing in few red carpet moments.
Lucy was then linked to director Zach Helm. The couple started dating in the early 2003 and even got engaged in 2004, and everyone expected them to get married soon, but something terribly went wrong between this couple. And the couple called off their engagement.
Lucy Liu's next affair started in late 2004. She was known to be dating Will McCormack, an American television and stage actor. They were never spotted in public events together. Again the couple broke up, and the reason behind breakup was not revealed.
Well, we all know about her dating rumors were once talk of the town. Let's talk about her relation with Noam Gottesman. Noam Gottesman was once called Lucy's secret love as she did not reveal much of the things between them.
Lucy Liu with her boyfriend Noam Gottesman
Lucy Liu has been painting since 90's, and it was known that Noam Gottesman was helping Lucy with her career as an artist. Their four years of relation came to an end a few years before. Noam was married to Bianca Duenas in 2015.
Lucy Liu has been very secretive about her love life. She did not reveal any reason of breaking up with her boyfriend until now. She was once spotted holding hand-in-hand with an unknown guy. It is unknown whether the guy was his boyfriend or husband. While going through many sites, we found that unknown guy being called, 'New Love.'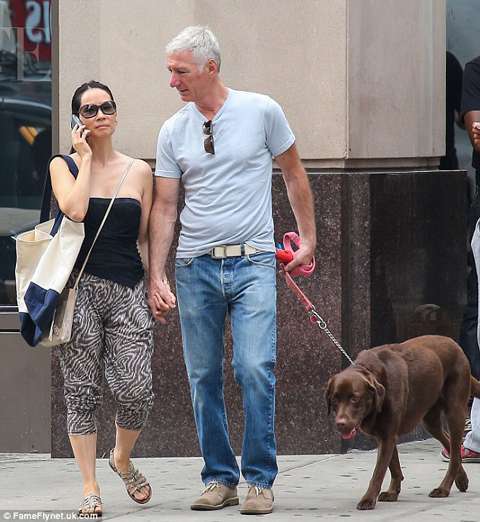 Recently, we have also been hearing about her marriage rumors. Well, we also think that Lucy is planning to give a father to her child. Some sites say that she is engaged but does not reveal it by herself. We can only hope that she officially announce her relationship status someday.
Ten Facts about Lucy Liu
1. Lucy Liu's full name is Lucy Alexis Liu.
2. Lucy Liu was born on December 2, 1968, and is 48 years old.
3. Lucy Liu was born in Jackson Heights, New York City, New York, United States.
4. Lucy Liu is the daughter of Tom Liu and Cecilia Liu.
5. Lucy Liu started her professional career in 1991.
6. Lucy Liu stands 5 ft 3 in tall.
7. Lucy Liu was discovered by an agent at the age of 21.
8. Lucy Liu is the mother of a child, Rockwell Lloyd.
9. Lucy Liu is an accomplished accordion player.
10. Lucy Liu is the first Asian-American female to host "Saturday Night Live" in 2000.