How to identify actresses Katherine Pine and Katherine Heigl if you see them? They look too similar
How to identify actresses Katherine Pine and Katherine Heigl if you see them? They look too similar
If you have seen the movie Knocked-up and some episode of seventies famous Love Boat you will know the fact that Katherine Heigl and Katherine Pine are another examples of Hollywood look-alikes.
Here are some of the details that will clear your confusion about these look-alike actresses Katherine Heigl and Katherine Pine and will help you differentiate Pine from Heigl.
Hair Color:
Katherine Pine the daughter of Hollywood actor Robert Pine and sister of the handsome actor Chris Pine has a deep golden brown hair whereas Katherine Heigl has a blond hair which is a big difference between them.
Also read: Katherine Heigl pregnant!! Husband Josh Kelley and Heigl are gonna have their 3rd child. They married in 2007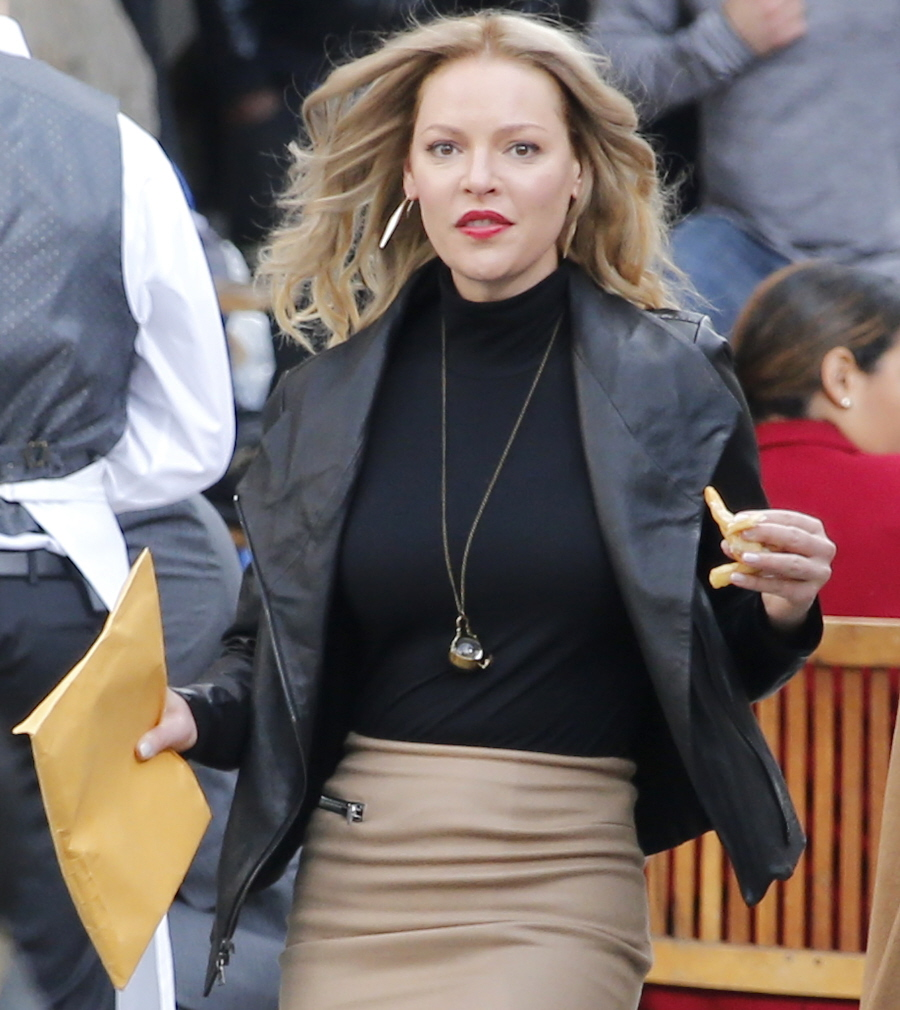 Body Size:
Katherine Pine is a lady who left the entertainment industry to join psychotherapy and family counseling as her career after she could not land in any bigger roles in both small and big screen. And to be honest she is helping out many families who are going through complexities at her best.
Both of these stunning actresses possess a well-maintained body but in this case, Heigl wins Pine because she has a perfect hourglass figure 34-24-36 and weighs only 52 kgs. Whereas 47 years old Pine is a little bulkier when compared to Heigl she is around 65 Kgs. But she still looks maintained when compared to other women of her age.
Height:
Pine is 5 feet and 8 inches while Heigl is 5 feet 9 inches. Although it might look quite similar Pine and Heigl do have a minimal height difference. So, when you compared the height of these two actors with your own height it becomes easier for you to differentiate between these two actresses.
Nose and Eyes:
Both Pine and Heigl have same nose structure and when we observe their noses it looks as if they are from the same family line.
Both of the actresses have a similar eye structure and eye color but if we look carefully, we can find that Katherine Pine has Black eyebrows and her eyebrow length is a bit larger when compared to Heigl.
[ CAPTION: Katherine Pine and Katherine Heigl ]
[ SOURCE: custom ]
Pine who has a hooded eye structure wears glasses and has a few wrinkles around her eyes whereas Katherine Heigl has an average shaped eye and has light brown eyebrows which is another trick to know the difference between them.
If you see one of these two actors wearing glasses it is more likely to be Pine because Heigl wears glass to look more realistic in Grey's Anatomy but not in real life.
Age:
Age plays the magic here because even when you die or accessorize your hair your age never lies. Pine is seven years elder than Heigl which makes her look much aged.
The place they live at:
The famous One For The Money actress Katherine Heigl resides in LA Hollywood. Heigl owns a three-bedroom house in Los Feliz area of Los Angeles CA since 2007 and the star of Chips season 99 is a resident of Studio City opposite to Universal Studios nearby place to Hollywood, California.
So there is a trivial possibility of these two look-alikes crashing into one another on a shopping store. So, if you find Katherine in any stores around Studio City it's more likely to be Katherine from the Pine family and if you find one in Utah or Los Feliz, LA it is more likely to be Heigl.
Why do people get confused?
People often get confused because both of these actors share the same name and has worked for some popular TV shows at some point in time. They have similar facial structure, eyes, nose, and lips.
Although Pine is not involved in TV shows nowadays, she often makes red carpet appearances time and again in for the premiere of Chris Pine's movies and in functions with her father Robert Pine who is also a Hollywood hall of fame actor. So, people often get confused on seeing them on the screen when both of them are dressed at their best.
Ten Facts about Katherine Heigl
1. Katherine Heigl's real name is Katherine Marie Heigl.
2. Katherine Heigl was born on November 24, 1978, and is 39 years old.
3. Katherine Heigl was born in Columbia Hospital for Women, Washington, D.C.
4. Katherine Heigl started her professional career in 1992.
5. Katherine Heigl's net worth is around $31 million.
6. Katherine Heigl married Josh Kelley in 2007.
7. Katherine Heigl is the mother of three children.
8. Katherine Heigl's body measurement is 34-24-36 inches.
9. Katherine Heigl is 5 feet 9 inches tall.
10. Katherine Heigl weighs around 52 kgs.