Cara Jocelyn Delevingne aka Cara Delevinge has more reason to blush as she celebrates her 25th birthday with her closest A-list friends. An English fashion model, actress, and a singer, Cara is well known for her modeling career and for her role in movies like Paper Towns and Suicide Squad.
This beauty is having a blast with her career and personal life. As she is the public interest, lots of you might be eager to know about her personal life. So how did Cara celebrate her 25th birthday? Let's find out.
Cara Delevinge celebrates her birthday at Mexico resort
What a memorable moment for Cara Delevinge as she celebrated her birthday in style with an A-list gang on a holiday to a luxury resort in Mexico. Suicide Squad star Cara is celebrating the milestone along with her closest friends Georgia May Jagger, Adwoa Aboah, Alice Della and other eight more. Of course, she didn't miss out her family as Caras's Poppy Delevingne joined the gang.
It is reported that Cara spent 100k for this epic vacation as she celebrated 25th birthday on 12 August.
The group seems to be enjoying the holiday. When day passed by their fun didn't stop and keep on sharing the moments via Instagram.
Cara Delevinge with her friends at Mexico, Source: www.etonline.com
Along with her friends, Cara is updating her followers on her luxurious holiday.
Cara Delevinge with her friends at Mexic, Source: Daily Mail
The Chable resort in Mexico is just a few miles away from Merida, Cara is loving every moment on her beautiful destination with an A-list girl gang. What a great way to spend your vacation and birthday.
They party hard as Cara posted a snap of the girls on board a yacht. Cara wrote, "I am so lucky to have such incredible friends thank you for inspiring and supporting me ladies #Sexico."
In Saturday after an epic night, Cara shared a video via Instagram.
From the entire team of hit berry, we hope that Cara's 25th birthday will be the start of a new era of prosperity, purpose, and happiness for her.
Cara Delevinge's relationship and love affairs
Model turned actress, regularly remains in news with her movie and more often with on and off relationship with other celebrities. The 25-year-old super model, Cara includes famous names of both male and female celebrities.
At the top of the list of boyfriends and girlfriends, Jay Electonic named was linked with Cara back in 2012. Rapper Jay and model Cara, however, made it official to the media.
Jay Electonic, Source: Daily Mail
In the same year, when the pop sensation Justin Bieber performed at the Victoria's Secret Fashion Show, Cara met him. Soon after that, it was rumored that they were dating. But this rumor faded away as the day passed by.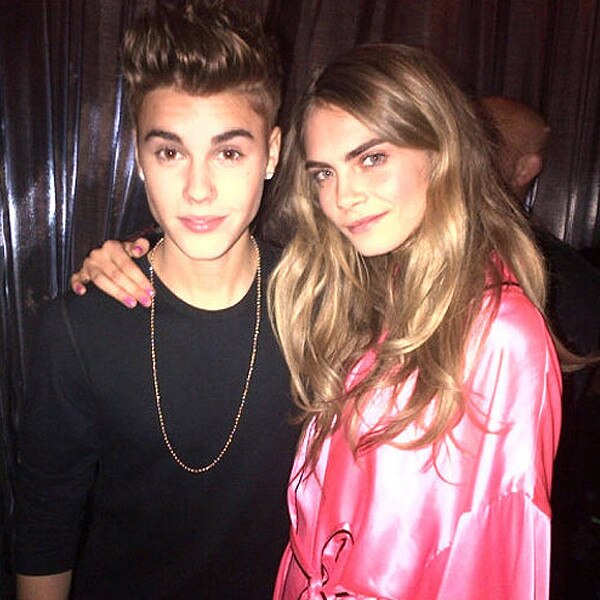 Justin Bieber and Cara Delevingne, Source: E! Online
One Direction star, Harry Styles got his name linked with Cara in 2013 as Harry was spotted in several events including at Cara's runway shows and at many parties. But while asked about her relationship with Harry she said they were just a friends.
Harry Style with Cara's runway , source: Daily Mail
Delevinge's fans got really shocked when it was rumored that Rita Ora and Cara are so physically attracted to each other that they were rumored to be dating in 2012.
Rita Ora and Cara Delevinge,Source: Obsev
Another surprising, news spread across the internet like a wildfire when Prince Harry was reportedly seen together with Cara at parties.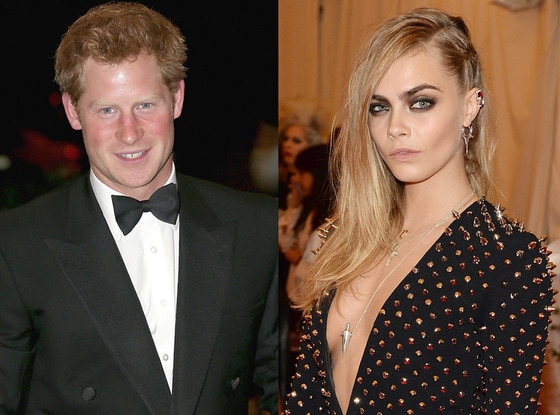 Prince Harry and Cara Delevinge, Source: E! Online
Another female hit the list when Sienna Miller and Cara publicly shared a kiss on the lips at the Met Ball in 2013.
After rumored to be dating few females, Britain model Cara dated Jake Bugg in 2013. Both of them denied in being a relationship.
Cara Delevinge and Sienna Miller, Source: Daily Mail
The Great Gatsby star Leonardo DiCaprio hit on Cara at Cannes in the same year but she turned her down.
Leonardo Di Caprio and Cara Delevinge, Source: Perez Hilton
Reality star Gaz Beadle, in an interview, told "We speak every day. Cara is the most down-to-earth, wicked bird ever. We're total opposites, but we get on really well."
Michelle Rodriguez and Cara Delevinge, Source: " target="_blank" rel="noopener">YouTube
Michelle Rodriguez was seen with Cara on several apparent dates and it was obvious that paparazzi caught them in a steamy makeout on vacation in 2014. But like her previous relationships, this ended up in July.
Gaz Beadle and Cara Delevinge ,Source: Daily Mail
One of the hotties Cara has dated is Selena Gomez.However, this is just a rumor.
Cara Delevingne and St.Vincent source: Daily Mail
Her last relationship was with singer St.Vincent whom she started dating in 2015 but they broke up in 2016.