The Star player of Miami Heat, Udonis Haslem who is married to Faith Rein is blessed with three sons. As his professional career is most discussed topic in the sports industry, similarly his personal life also has been equally discussed.
Well! Keep scrolling to know more about his personal life as we will be taking about Udonis Haslem's dating, affairs, and marriage.
Know about the Udonis Haslem Married Life
The Multi-award winning player got married to Faith Rein on August 24, 2013, after dating for almost 14 years. Their wedding ceremony was held at Four Seasons Resort Palm Beach on Saturday evening. Basketball Allstars players such as Dwyane Wade, Lebron James, and singer Florida also attended the party.
Also Read: LeBron James' wife Savannah Brinson, Know about their relationship. Are they happy?
Also Read: Dwyane Wade's net worth; find out about his earnings, career, and salary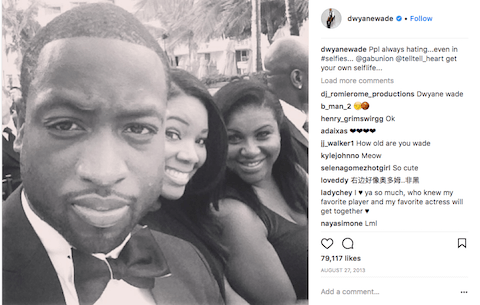 [ CAPTION: Dwayne Wade on UD's wedding ]
[ SOURCE: Instagram ]
[ CAPTION: Lebron James on UD's Wedding ]
[ SOURCE: Instagram ]
The couple first met in 1999 when Haslem was Centre player of Gators basketball team at University of Florida.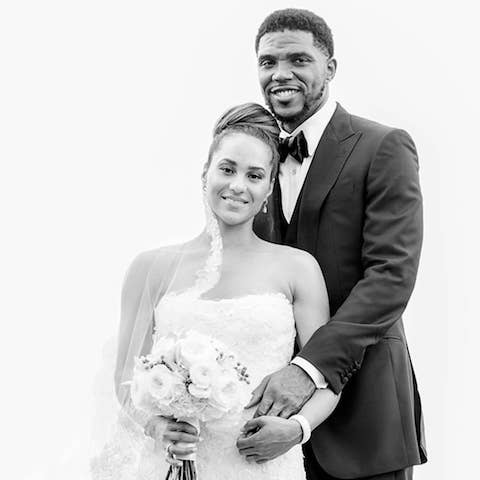 [ CAPTION: Husband and wife, Udonis Haslem and Faith Rein ]
[ SOURCE: four seasons ]
In the beginning, the beautiful woman, Rein was in a relationship with a football player. However, she dumped her boyfriend after she found him cheating on her. She then met Haslem at the University of Florida. They started dating each other after being friends for few months.
[ CAPTION: Center player of Florida Gators, Udonis Haslem ]
[ SOURCE: stoopsports ]
A year into the relationship while Haslem was in the process of being NBA player, Rein found out she was pregnant. But Haslem and Rein decided to have an abortion after careful consideration. Haslem said to The New York Times.
"I'm not a huge fan of abortion but we both had sports careers, plus we could not financially handle a baby,"
Know about the Udonis Haslem's Sons
The beautiful couple is currently blessed with three children all sons; Josiah, Kedonis and Elijah Haslem. Josian (2007) and Elijah were born before their marriage.
[ CAPTION: Udonis Haslem's Children ]
[ SOURCE: Instagram ]
[ CAPTION: Udonis Haslem's family ]
[ SOURCE: NBPA ]
[ CAPTION: Udonis Haslem's Sons ]
[ SOURCE: miamiherald ]
The couple has been together for decades, and till date, they are happy with their relationship. They also often visit different places during their leisure time from where we can assume that the couple gives equal time to their career as well as to their family.
[ CAPTION: Udonis Haslem and his wife Faith Rein ][ SOURCE: rucuss ]
Read More: Disclose Basketball Player Udonis Haslem's Net Worth, Salary, Earnings, House, Cars, and Team
Apart from their relationships, neither of them have been engaged in any extra affairs nor any news regarding their affairs are in the headlines.