Is Youtube Star Meredith Foster Dating? Know about her Affairs and Relationship.
Is Youtube Star Meredith Foster Dating? Know about her Affairs and Relationship.
YouTube star, Meredith Foster has been on youtube for years and this beauty has gained numerous fans in very short span. With 4.8 million of subscribers, she is one of the rising stars in youtube. If you are a fan of Foster, then you might be eager to know about her personal life.
We know, Meredith shares most of her moments in youtube. Apart from her youtube channel,  she often makes news on the internet from her social media accounts. So whom is she dating in these days?
Meredith Foster dates and relationship
The 20-year-old YouTuber has millions of fan and she is a public interest. Her fans to know more about her personal life and if you scroll down on the comment of Foster videos, you will notice her fan asking her several questions about her.  You can notice lots of negative comments but one big question is that is she in a relationship?
Foster, is among the celebrities who don't keep her personal life in the shade. Blue eyes, perfect body and with amazing personalities, it's obvious that she is a queen of millions.
Back in 2013, Foster tweeted saying Meredith Foster's boyfriend back off!!!. However, this was just funny one of her funny vines videos.
In 2014, Meredith shared a pic of a handsome guy on twitter named Matthew Gray Gubler. You might know him as Dr.Spencer Reid on Criminal Minds.
Foster has collaborated with other YouTubers. But she often collabs with Brent Rivera in her vlogs which raised the question, are they a couple?
In a vlog of Foster, when one of her fans asked why is she single?with a gig and a smile Meredith said she loves to be alone.
https://youtu.be/amwdUEgnjBA
If we take a quick look on her Instagram, there are not many posts about her with other men. There are pictures of Foster, with friends, in vacations and photo shoots.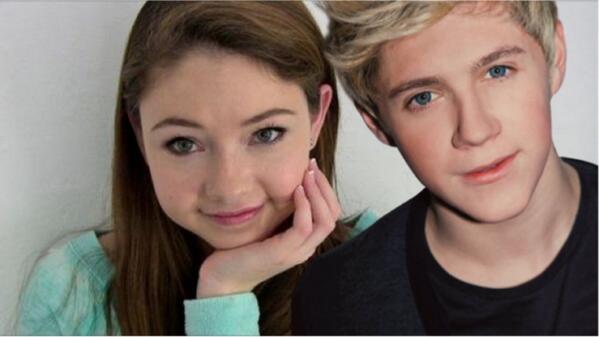 Nial Horan and Meredith Foster, source: Twitter
Judging from her social media, you will be surprised to know, Foster is a huge fan of Niall Horan. Looks like she got a celebrities crush.
Is Meredith Foster bisexual?
The absence of men in Foster can raise many questions on her sexuality. If she is not dating any man than is Meredith dating any girl? Wait we are not saying she is a lesbian but some of the news says another story.
Meredith best friend, Eva Gutowski tweeted a shocking news saying kissing Meredith Foster was more passionate.
Many of mightn't know that Eva publicly announced that she is a bisexual in 2016.
Right after Eva tweet,  her another BF Teala Dunn shared a similar tweet.
However, Foster is rarely seen with her friends in recent days as this issue was addressed by Teala Dunn and Sierra Furtado
We hope in near future, Meredith speaks more freely on her personal life.