Why did Paul Anka and his wife, Anna get divorced?
Why did Paul Anka and his wife, Anna get divorced?
Paul Anka and Anna Anka who were married in 2008 had disputes between them and divorced from each other in 2010. Anka married at his old age of 76 with his ex-wife who was young and beautiful at her age of 46.
Well, here we have collected all the information regarding Paul Anka and Anna Anka divorce and the reason behind their divorce.
Paul Anka and Anna Anka divorce
Paul Anka and Anna Anka divorced after being together for two years. Well, the couple divorced because they had a heated argument when Anna fired their housekeeper. That small reason became so big that Anna called police after that argument.
Even Anna said that she was threatened by her husband pointing the gun at her but a subsequent review of mansion's surveillance tape showed no evidence of such drama out there.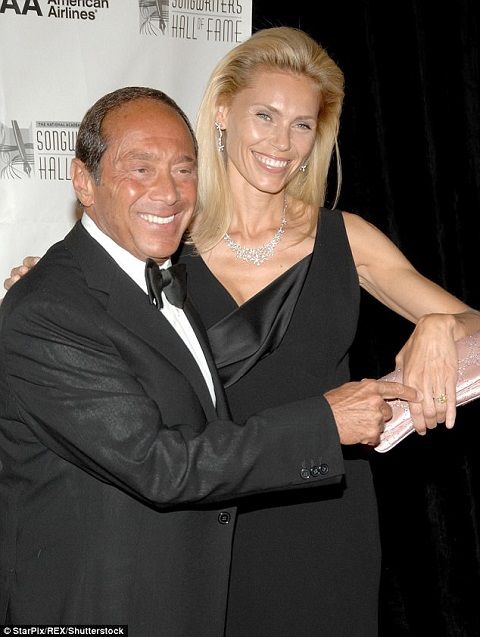 [ CAPTION: Paul Anka and Anna Aberg ]
[ SOURCE: Daily Mail ]
It was heard that Anna married Anka because Anka was a celebrity, Anna wanted to come in televisions through Anka after the dispute Anka revealed these things. Also, Anka said that Anna had not married him because of love it was all to get famous on television with the help of Anka.
According to the Mirage magazine, Anna wrote, "Sexually it is the woman's responsibility to ensure that the man is satisfied if she does not then she only has herself to blame if he is unfaithful". This shows that Anna too has some kind of problems with Paul.
But according to Paul, Anna always showed her anger in a small matter, she was obsessed with many things and was wacky. Anna was feeling like Paul was going to push their son Evan towards child born which was not real.
After Anna got a TV show Swedish Hollywood Wives, she might have thought like now she would get into the limelight and started disputes with Paul. These things show that Anna had really married Paul to get into the TV world using him and his fame.
Even we do have doubt that Anna was irritated by Paul and started a dispute with him because the age gap between Paul and Anna was like more than a father and daughter. It may be also one of the reasons to of creating disputes and arguments among the ex-couples.
[ CAPTION: Paul Anka and Anna Anka divorce ]
[ SOURCE: daily entertainment ]
They were always fighting like cats and dogs. And finally, Paul who was constantly irritated with Anna's behavior caused a divorce file against her and they got divorced.
Previously, Paul had married Anne De Zogheb as his first wife in 1963 and the couple got divorced in 2000. Paul has five children from his marriage with Anne and a son with Anna.
More about Paul Anka
Paul is a Canadian American singer, songwriter, and actor who became famous during the late 1950s, 60s, and 70s by giving the famous songs like Diana, Lonely Boy, Put Your Head on My shoulder and Having My Baby. His other songs include: You Are My Destiny, Crazy Love, Midnight, etc.
[ CAPTION: Paul Anka ]
[ SOURCE: Famous People ]
On the other hand, Anna Anka is a model, actress, and author, who is well known for appearing on the reality show "Svenska Hollywoodfruar". As of 2017, the net worth of Anka is $10 million.