South Korean actress Kim Sa-Rang is best known for her roles in the television series A love to kill with Rain, Secret Garden with Hyun Bin and Beloved Eun-dong. She is known for her romantic movies all over the world.
With the growing fame in the acting industry, Kim has managed to keep a high number of followers. Without any doubt, her professional life is very flourishing but what about her personal life? So today let's discuss her personal life.
Kim Sa-Rang rumored to be dating Joo Jin Mo
Kim Sa-Rang's formal career started after she was titled Miss Korea in 2000. Kim says that her acting skills contributed a lot to conquer the title. As an actress, she has always been linked to her co-stars. But the recent on-screen romance led the couples to think about their off-screen life. Kim is also ranked as best body in the Korean entertainment world.
Youtube: Former Miss Korea 2000 Kim Sa-rang
The very hit drama Beloved Eun Dong is Kim's latest hit. Kim shared the online chemistry with the very handsome Joo Jin Mo. Their fans began to think that they are a real-life couple after they were seen cozy in various award functions and events.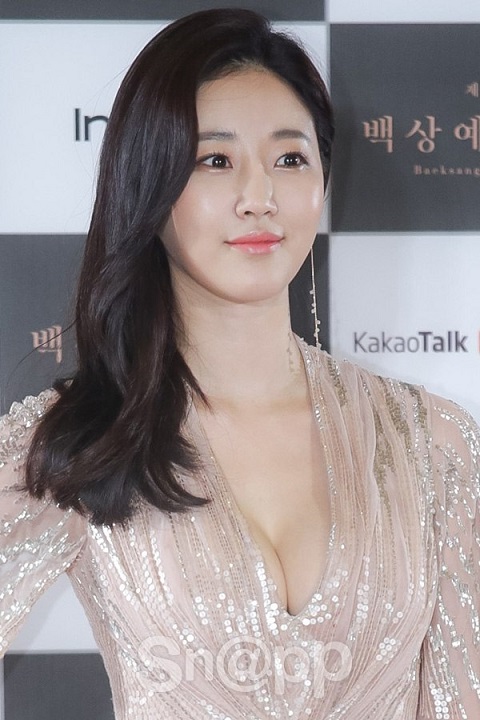 CAPTION: Kim Sa-Rang
SOURCE: koreaboo-cdn
We know that Joo Jin Mo is very attractive and any girl would like to go on a date with him. He is also very versatile and is awarded many awards. Paeksang Arts Award for the best leading actor, Grand Bell Award for best-supporting Actor and Blue Dragon Film Award are some of his achievements in the film industry.
No doubt, their fans would be very happy if the couple shares their offline chemistry but it turns out that they are just good friends and nothing more than that. Kim Sa-Rang does not have a boyfriend for now. But even if she claims to be single, her onscreen romance is going on smoothly.
CAPTION: Kim Sa-Rang and Joo Jin Mo
SOURCE: Sunshineemine
Kim Sa-Rang's affairs and rumors
Kim has admitted that she has had a relationship before in an interview with SBS TV News at Night. Though she did not reveal any details about her boyfriend including his name. Kim says that she will date a guy by looking how he treats her. Details about her break up has not been known yet.
CAPTION: Kim Sa Rang
SOURCE: Allkpop
Kim was also rumored to be dating Si Jung and planning to get married soon but it turned out that the rumor was fake as they were not even dating at the moment. She has not thought anything about marriage yet.
Well, Kim is searching the innocent and intellectual type of guy that is suitable for her. Hope she finds him soon and gives us a good news.
Quick facts you need to know about
Kim Sa Rang
Kim Sa Rang was born on January 12, 1978, in Daegu, South Korea
Kim Sa Rang parents are Hwang Young-hee and Kim Yi-hwan
Kim Sa Rang is well recognized for her role in television series Secret Garden
Kim Sa Rang is crowned Miss Korea in 2000
Kim Sa Rang was graduated from Gwangyoung Girls' High School.
Kim Sa Rang's acting debut was in 2000
Kim Sa Rang stands height of 1.73 m
Kim Sa Rang has a sibling Kim Dae-hye