Bernice Burgos is an emerging entrepreneur and a well-established Instagram Model. Are you one of her 2.9 million followers? Then, you might want to know who she is dating currently, don't you? Well, she kept the relationship with her current boyfriend a low profile. But we somehow reached to the point.
Before, this relation, she also dated some renowned personalities from across the world. Find out everything you need to know.
Who is Bernice Burgos dating currently? Know about Their Romantic Affair
We're revealing model Bernice's current boyfriend. Well, he is a widely reputed American hip hop artist and an actor named Clifford Joseph Harris Jr. Wait a minute, you possibly recognize him by his stage name T.I. Yes, she is dating T.I for a while.
Hip-Hop singer T.I. and Instagram model Bernice Burgos, Source: hollywoodlife.com
The adorable couple began their romantic relation since last October. Both being a popular celebrity, they were familiar with each other before they started dating each other.
https://www.instagram.com/p/BTcKXoGgDx9/?taken-by=realberniceburgos&hl=en
T.I, a previously married man and a father of six, he filed a divorce to his long-time wife Tiny in December 2016. T.I. divorced his wife after he built a serious relation with Bernice in last October. After their divorce, Tiny had a controversial feud with Bernice. It later made T.I open his mouth and he spoke about it in this April.
Bernice Burgos's Previous Relations and Affairs
The hot and Sexy Instagram model Bernice didn't really date much in her past. But she dated the popular American rapper Drake in 2014.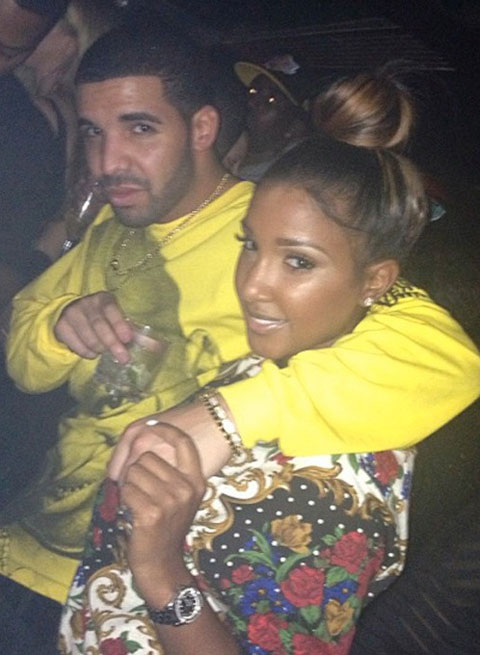 Rapper Drake and model Bernice Burgos, Source: intouchweekly.com
The couple began their relation in early 2014 and had a great time with each other. After dating for around one and a half year, they reached to the irreconcilable situation and they broke up in August 2015.
https://www.instagram.com/p/BUTTJW1gXRn/?taken-by=realberniceburgos&hl=en
Apart from her relation with Drake, she also had a relation with Marion Knight. It's not well mentioned but, the model Bernice had an encounter with the American music producer Knight prior to the beginning of a career as a model.