Where is Diahnne Abbott, who was once married to Robert De Niro now?
Where is Diahnne Abbott, who was once married to Robert De Niro now?
American actress and singer, Diahnne Abbott has surprisingly disappeared from the limelight after her divorce with her husband, Robert De Niro. The couple tied the knot after living together for over a decade.
What might went wrong in between the couple? Today, in this column check out their relationship and the reason behind the divorce.
Diahnne Abbott and Robert De Niro
Italian-American actor, Robert De Niro once married actress Diahnne Abbott in 1976. After 12 years of their marriage, they got divorced in 1988. There had been many rumors regarding her husband's extramarital affairs when he was still married to her.
[ CAPTION: Diahnne Abbott and Robert De Niro
]
[ SOURCE: Pinterest ]
[ CAPTION: Diahnne Abbott and Robert De Niro
]
[ SOURCE: images-na ]
It has been said that throughout their marriage, De Niro was involved with other women. He was once spotted partying with Martin Scorsese and John Belushi at a nightclub in California while his wife was taking care of the household. Robert De Niro is currently married to Grace Hightower.
Diahnne Abbott's Children
Diahnne and Robert have a son together named Raphael De Niro. Their son works in New York real estate and has earlier appeared as an actor in few movies.
From the previous relationship of Diahnne, she had a daughter named Drena whose biological father is still unknown. De Niro adopted her young 5 years old daughter after their marriage.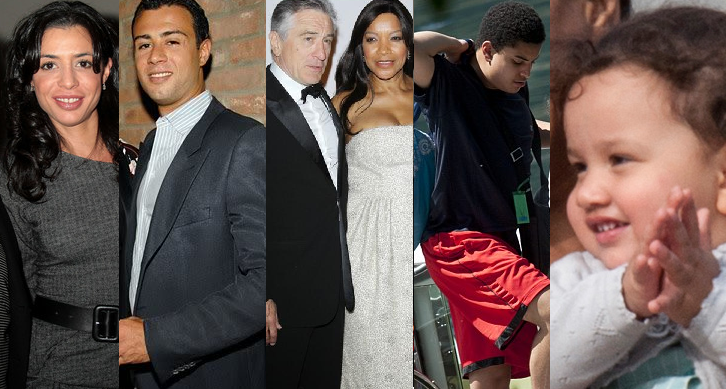 [ CAPTION: Diahnne Abbott children ]
[ SOURCE: Atlanta Black Star ]
Even after their divorce, the adopted daughter, Drena De Niro has been spotted with her father in many events. Drena had come along with her father and her father's wife, Grace Hightower at the Waldorf Astoria Hotel in New York City.
In the hotel, the Friars club had organized an honorary ceremony for Robert De Niro. The 72-aged Robert was honored with Entertainment Icon Award.
We have seen Drena been appearing with her father Robert than her mother, Diahnne. She has also been featured in her father's movies as Showtime, Wag the dog, City by the Sea and The Intern.
Diahnne Abbott Now
Rumors suggest that after her divorce with Robert, Diahnne started living with her parents in New York. The American actress and musician, who is 71 years now has been living in an apartment in New York.
She has not made public appearances in many events since he separated from her husband. Though she meets with her children once in a while, she is in no contact with her ex-husband.
[ CAPTION: Diahnne Abbott ]
[ SOURCE: zimbo ]
Diahnne Abbott Career
African- American actress Diahnne Abbott is best known for her supporting roles as Concession Girl in the 1976 movie Taxi Driver. She has also appeared in a number of movies as Welcome to L.A. in 1976, New York, New York in 1977, The King of Comedy in 1983, Love Streams in 1984, Jo Jo Dancer, Your Life is Calling in 1986 and Before Night Falls in 2000.
[ CAPTION: Diahnne Abbott carer ]
[ SOURCE: IMDB ]
In most of the movies, she co-starred with her then-boyfriend, Robert De Niro. After the release of the movie Taxi driver in 1976, the two had married. Diahnne was also featured in one of the hit TV shows in 1988, Crime Story in the character of Sonia.