The Da Vinci's Demons has scored itself a renewal for a third season and star Gregg Chillin who plays Zoroaster, Vinci's best buddy has a lot to tell us about his role on the series and the forthcoming season.
Artistas, the 3rd and final season of #DaVincisDemons is now on @iTunesTV! Download it here: https://t.co/Xf7L8QWqV7 pic.twitter.com/l00N7ENm19

— Da Vinci's Demons (@DaVincis_Starz) January 5, 2016
"We're super-excited about season 3, with John coming in and a whole new array of writers. We went in the other day and met them all — Tom's obviously met them before, but for me, for the first time. It's exciting." Expressed Chillin to Entertainment Weekly.
Apparently Greg Chillin, along with Tom Riley, was somewhere halfway across the Atlantic when the news of renewal broke. They had no idea about it until they landed in Los Angeles.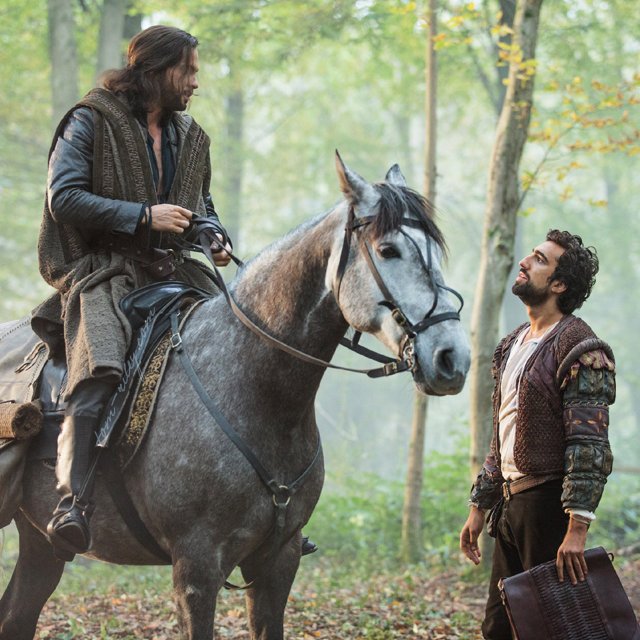 Tom Riley and Gregg Chillin in DaVinci's Demons. Source: Twitter
"We were flying here when it was announced. We literally landed and turned on our phones and went, 'We've been renewed!'" Tom Riley recounted as he and Gregg spoke to AccessHollywood.com. "I don't know when it happened, but halfway across the Atlantic for us."
"We're all super excited about it," Gregg said. "Seeing sort of glimpses of outlines on the board and stuff, its like, 'Okay!'"