Tired of seeing the same old' magazine covers that feature celebrities clad in designer wear giving off a seductive pose? Well, then you're in a very good time for a change! Have you had a look at the new issue of Vogue Ukraine? Well then here you go!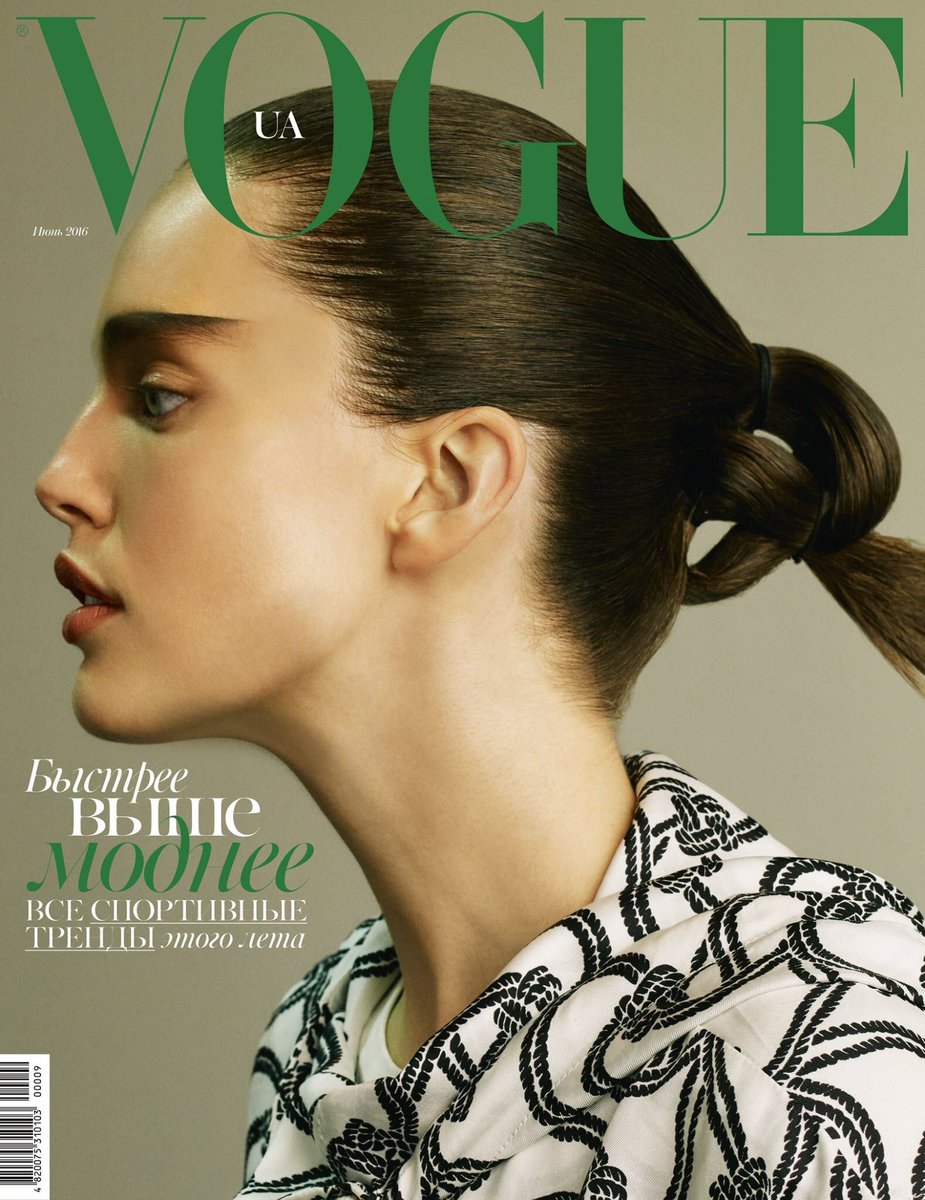 Emily Didonato on Vogue Ukraine, June issue. Source: Vogue Ukraine
The June issue of Vogue Ukraine features the exotic looking American model, Emily DiDonato flaunting her perfect jawline from her side profile. The actress wears a printed top by Max Mara while sporting a neat chignon.
Ever since the new creative team's arrival in Vogue Ukraine, the magazine has had immense changes! And it's no surprise that the audience has loved the new team for their unique creations so far. This time as well, the team did not disappoint us. There's not much to complain when the photographer Bon Duke has presented us with such a beautiful shot of Emily!
@VogueUkraine :: Styling by Adele Cany #stellacreativeartists pic.twitter.com/OebYbXEfb5

— Stella Creative (@stellacreative1) May 19, 2016
Besides the stunning cover, the June issue of Vogue Ukraine features some breathtaking photographs of the cover girl. Well, we can't wait to read the magazine when the June issue hits the stands.