Once the highest paid Hollywood teen star, Taylor Lautner is now seen in the BBC sitcom 'Cuckoo'.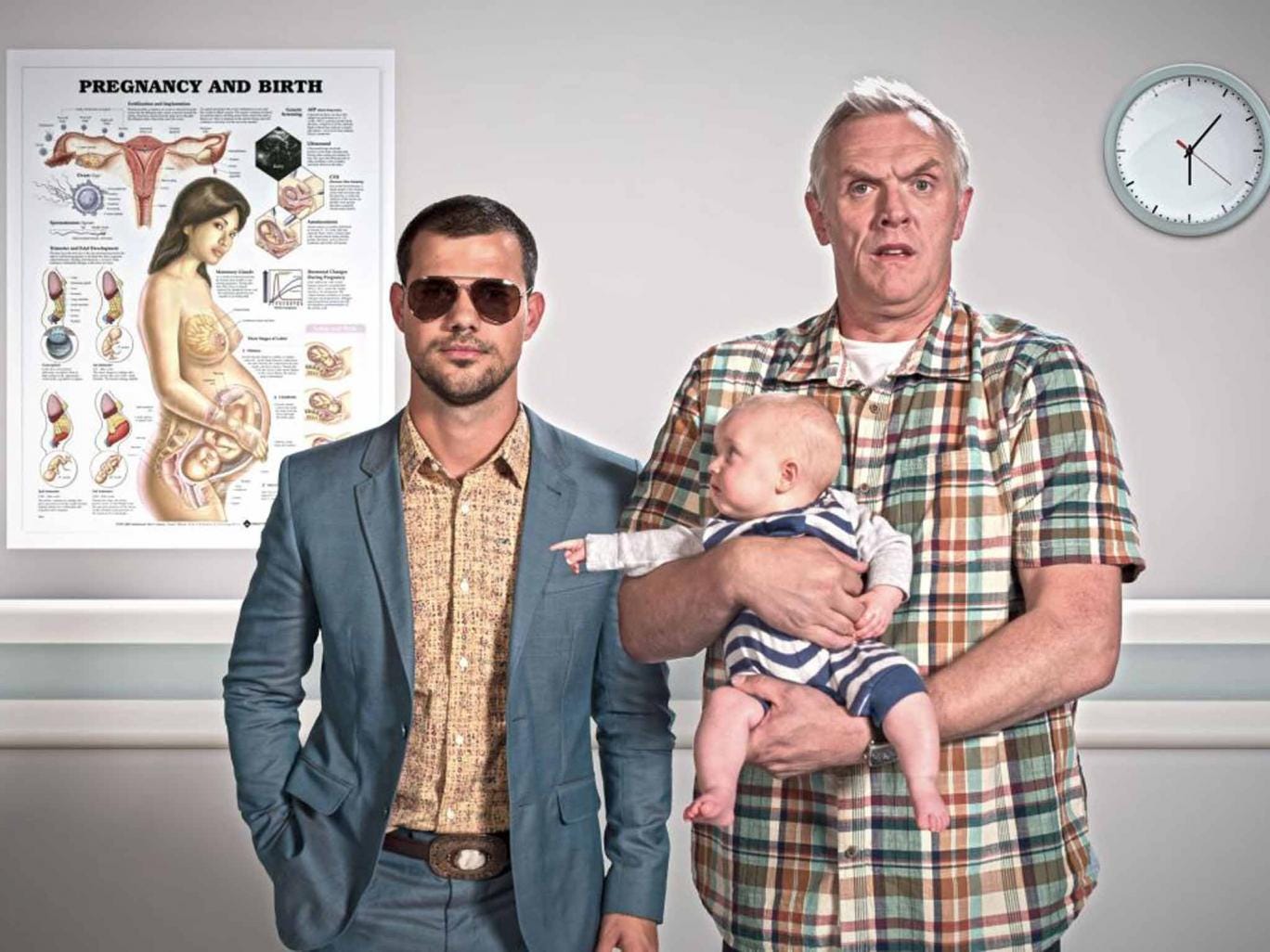 Cuckoo is a different breed of a sitcom, set in Lichfield, Staffordshire, home to the Thompson family. The series one broke the channel's record for most-watched comedy launch when it premiered in September 2012.
What is Cuckoo?
When Ken and Lorna (Baxendale) collect their daughter Rachel (Kari) from the airport, they learn that she has returned from her gap year before medical school having married Dale "Cuckoo" Ashbrick (Samberg), an eccentric American hippie with an exuberantly loving attitude who does not have a job and loves to take drugs.
However, due to Samberg's commitments to the Fox network cop comedy Brooklyn Nine-Nine, he was unable to return for series two. So the story continues with, two years have passed and we learn that Cuckoo (Samberg) went missing in a climbing accident in the Himalayas, Dylan (Drew-Honey) is planning to attend university, and Rachel (Smith) is moving in with new boyfriend Ben (Lacey).
Lautner is introduced in the series as Samberg's long-lost son, Dale. He plays Dale as giggly-sweet and innocent – the opposite to Samberg's nest-invader, who was aggressively peace-and-love. How did he shade his werewolf skin to become a sweet loving puppy?
Production Company Roughcut, led by Ash Atalla, fabled producer of The Office, "reached out to him". He claims to have been sold to the show, after watching six episodes of the first season.
He adds, "My goal following the Twilight franchise was to challenge myself with a wide variety of roles and genres. Cuckoo was unlike anything I'd done before and I knew I'd have the time of my life!"
The Twilight werewolf was spotted filming series two of BBC sitcom Cuckoo near the train station in Amersham –on the hill and other locations. We are leaving with a note that Taylor Lautner does his own stunts in the sitcom.
So, don't forget to check him out in season 3 of the show.