"Sky is the Limit" hitmaker Billy Crawford have a long singing career and often hit the news with his on and off relationship with another female singer. The Filipino-American singer has a wonderful career, but unlike his singing career, his personal life never took a smooth road.
Apart from his singing career, he is well known as a songwriter, an actor, and a dancer. Recently, Crawford shared a good news and it's not definitely about his new album. Billy is finally getting married. So who is the lucky girl?
Singer Billy Crawford and his girlfriend planning to wed in 2018
Host singer Billy Crawford and his long term girlfriend Coleen Garcia are finally planning to tie the knot next year. In a year, where celebrities break up and divorce, took over the internet, this couple shared this good news in a recent month.
In the first quarter of 2018 during a blog conference for her movie "Extra Service",  Garcia was the first who break the news in media.
Coleen Garcia Shows off Her Engagement Ring, source: Insta Scoop:
This pair seems very happy with their decision and is planning to exchange vows in 2018. Many of might don't know that Garcia and Billy had their first encounter back in 2014 when Coleen became one of the hosts of the ABS-CBN noontime show "It's Showtime," where Crawford serves as one of the mainstays.
B illy Crawford and Coleen Gracia, source: Pinterest
The rest was history after that, first, they stayed as a friend and soon their friendship blossomed into romance. In 2016 was a year to remember for Billy and Gracia as they got engaged in this year.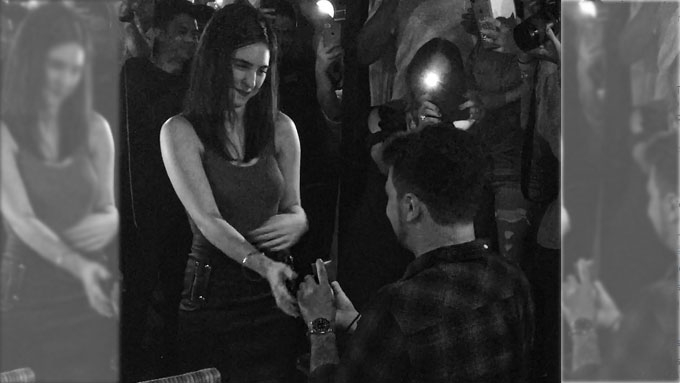 Billy proposing Gracia, source: PEP.ph
It was a romantic day in December 2016 when Billy got down on his knee and popped the question for the actress for her sweet "yes".
https://youtu.be/-gsCMVnB--Q
Some sources revealed that Crawford planned this proposal for a year. After, the proposal actress Gracia shows off engagement ring via Instagram.
In an interview, Billy gave a hint about his plan when he expressed willingness to settle down with Gracia.
We hope to see this Gracia walking down the aisle to marry her boyfriend Billy very soon.
Billy Crawford's dating history and love affairs
It's obvious, before getting into a serious relationship, celebrities go through lots of breakups and relationship which are just a fling. Crawford is no exceptional case, before ending up with Gracia, he dated several women in his past.
Mandy Moore and Billy Crawford, source: www.whosdatedwho.com
If we look at the dating history of Billy, Mandy Moore name pops out.  When Billy was just 17 years old, Billy met Mandy on the *NSYNC tour". Soon they started dating hiding away from media but this love affair didn't last long.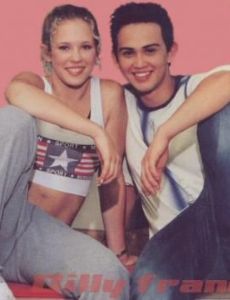 Billy Crawford and Lorie, source: FamousFix
Lore, a French singer met Billy.Some resources revealed that Billy was engaged with French singer n 2002.
But they went their separate ways. None of them revealed nothing about their reason for break up.
Niki Gali and Billy Crawford, source: tag 91.1
Nikki Gil, a Filipino singer dated, 35-year-old Billy back in 2009. But after dating for almost five years, this pair break up.
In 2013, Nikki discloses that she broke up with Billy because he cheated on her for another woman., probably Coleen Gracia?