When we say Google, what would you persuade? A Google Logo, Latest Doodle, or maybe Larry Page, CEO of Alphabet Inc. Google is a creation of Sergey Brin and Larry Page both which made them billionaires and Google became widely used media. Brin now serves as president of Alphabet Inc., the newly formed parent company of Google and director of special projects.
Sergey Brin is Russian-born American computer scientist and co-founder of Google. Brin settled to the US with his family from the Soviet Union when he turned 6. He graduated Bachelor degree in Mathematics and Computer Science from the University of Maryland and joined Stanford University for further studies. There he met Larry, with whom he started data mining system which later on became world popular search engine.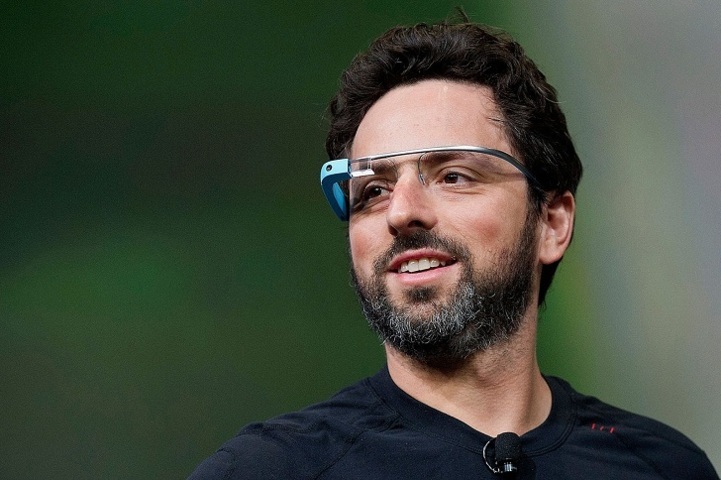 Sergey Brin Childhood
Sergey Brin (Sergey Mikhaylovich Brin) was born on 21st August 1973 in Moscow being a member of Russian Jewish family. His father, Mikhail Brin was a professor at Maryland University and mother a researcher at NASA. The family lived in central Moscow with the paternal grandmother. In 1979, the family migrate out to the US due to some unconditional reasons.
Sergey's mother was not prepared to leave home for Moscow with memories. The family formerly applied for an exit visa in 1978; as a result, Brin's father was fired from the job. And for some reasons, his mother had to leave her job. For eight to nine months, the family struggled to live through temporary job income. As parental responsibility, Brin's father taught him computer programming. In 1979, they were permitted for migration.
Sergey Brin Education
Sergey Brin received education from his father who encouraged him to learn mathematics. His family is the one who helped him hold The Russian language. He joined the elementary school at Paint Branch Montessori School and Eleanor Roosevelt High School in Maryland.
Brin holds Bachelor of Science (BSc) in Computer Science and in Mathematics in 1990 and 1993 respectively. Brin began graduate study at Stanford University in Computer Science. He left PhD studies at Stanford in 2008.
Sergey Brin Career
Sergey Brin started his career at Stanford. Before that, he interned at Wolfram Research. He met Larry Page at the time of new student orientation program. There used to be disagreement between them, but later on, they became close friends. Brin was focused on data mining project while Page was focused on the importance of research papers from citations.
Backrub, a search engine created by Larry and Brin is the first step in his successful career. To measure the importance of web page according to backlinks, Brin and Larry developed an algorithm which was later used to design powerful search engine.
With the combination of algorithm and ideas, they designed a program and tested at Stanford University. The program was simply made out of HTML programming as they do not have web developing skills. They started converting a single computer system to larger, making a server for the program. In August 1996, the program was available to Internet users.
Sergey Brin Marital Status
Sergey Brin married Anne Wojcicki in 2007. He tied seven years long relationship with Anne, who is co-founder and CEO of 23andMe.
Sergey and Anne split off in 2015, after eight years of marriage life. The news leaked in August 2008 declared that Brin and Wojcicki were living separately. They separated legally in June 2015. The divorce was approved by Santa Clara County court.
In 2013, the rumour of Brin being in a relationship with Google employee came out. Amanda Rosenberg, who was working in Glass division of Google Glass project, got romantically tied with Brin which is one reason of their separation.
Brin also dated Nicole Shanahan, founder of ClearAccessIP. Reported in March 2016, Wojcicki, ex-wife of Brin has been dating Alex Rodriguez; professional baseball player.
Sergey Brin Family
Sergey Brin has two children, one son and one daughter. The son, Benji Wojin was born in December 2008 and daughter, Chloe Wojin in 2011. Both parents are living close by in Los Altos to continue raising children as a team even after their separation. It is yet unknown about Brin starting a new life or not.
Sergey Brin Interest
Apart from working in Google, Brin is more interested in personal projects. He and Larry both are trying to solve energy problem at Google.org that invests in industries for alternative energy source.
The Google Car, for instance, is another project. This self-driving car is built with a sensor, which Brin and Larry started to decrease the number of accidents and to develop a model that requires less fuel. He also invested in Tesla Motors, the company to build innovation into cars. The Tesla Model S, Model 3 is some examples that give high electric mileage.
Brin also is involved in Project Glass project (2012) that develops Augmented Reality similar to Hololens by Windows.
Sergey Brin Net Worth
According to Forbes list, Brin is the thirteenth Billionaire around the world, tenth in the US as of 2016. His total net worth is $36.4 billion.
Brin's net worth includes his house, properties along with his profits from Google and $1 annual salary. His income sources are Google, Space Adventure and Airship Ventures.
Sergey Brin's Estate
Residence at Los Altos
Sergey resides in this comfortable estate that covers the area of 6000 square feet. The house is eco-friendly, with luxurious facilities. The mansion is constructed on Palo Alto.
Residence at Greenwich
Brin also owns a home in Greenwich Street (home of most of the celebrities.) that covers the area of 3500 square feet. This house includes 4 bedrooms and four bathrooms. The house cost him $8.5 million.
Jets: Google and Dornier
Google Jet
The Boeing 767-200 also falls on the property of Brin, not completely as it was bought by both Google founders. This jet was bought on 2005 which solely cost $15 million. The plane when bought was similar to the normal jets and is now modified to 50 to make it luxurious.
As Google do not share the details of its properties, there is no actual interior design and specs ever mentioned. The jet is now used for jetting executives.
Dornier Alpha Fighter Jet
Brin's property also includes a Dornier Alpha jet. This jet is designed by companies of two nations, Germany and France. This jet is armed with scientific instruments that could provide atmospheric analysis.
Cars: Tesla and Toyota
Tesla Roadster
Brin has a lust for a sports car. He owns Tesla Roadster, the car with incredible acceleration. This car reaches 0 to 60 in mere four seconds. As the car has a lightweight body, it weighs around 2700 pounds only.
Toyota Prius
Sergey also owns Prius, a car manufactured by Toyota and system of Google. This car is also known for its speed. This car could reach 100 km/h in 11.7 seconds.