Santtu Seppala Married 'Suits' Actress Sarah Rafferty in 2001 and Shares Two Children Together
Santtu Seppala Married 'Suits' Actress Sarah Rafferty in 2001 and Shares Two Children Together
Sarah Rafferty and Santtu Seppala can be undoubtedly one of the hottest couples in Hollywood. Santtu Seppala married Sarah Rafferty in 2001 and ever since they are considered as the most adorable couple. The couple is also blessed with two children.
Today, in this particular column, check out the detail information on Sarah Rafferty married life with Santtu Seppala. Learn more about their children too.
Sarah Rafferty married life with Santtu Seppala
Sarah met Santtu Seppala, who is a stock analyst in New York. It was love at first sight for both of them. The pair married on 23rd June 2001, at the Roman Catholic church of St. Mary in Greenwich, Connecticut.
The couple never hesitates to show the love and affection that they have for each other in every interview they give, and it is always a treat to watch them together.
ALSO SEE: Do you know how much Sarah Rafferty is worth? See her Mercedes Car worth $49,000 and Fabulous Lifestyle
CAPTION: Sarah Rafferty with her husband, Santtu Seppala
SOURCE: popsugar
It's been over 17 years that the couple is happily enjoying their marital life. Also, there are no any rumors of separation or divorce issues ever broadcasted in the media. No doubt, the couple is enjoying their blissful marital life tackling every problem together.
Sarah Rafferty and Santtu Seppala's Children
The family of Sarah and Santtu was finally completed when they became of their two daughters. Sarah Rafferty gave birth to her elder daughter Oona Gray on 22nd October 2007.
Afterward her younger daughter Iris Friday in January 2012. Their daughters are very adorable. There was news regarding the couple expecting a third child.
CAPTION: Sarah with her adorable daughter's
SOURCE: Getty Images
Now at the moment, Sarah Rafferty and Santtu Seppala are happily living together with their two daughters. No doubt, the couple is perfectly balancing personal as well as professional life. For more updates on Sarah Rafferty and Santtu Seppala, keep visiting Hitberry.
Sarah Rafferty and Santtu Seppala's Professional Career
Santtu Seppala, who is also known as Aleksanteri Olli-Pekka Seppala is a stock research analyst in the asset management unit of Lazard Feres & Company in New York. Similarly, his gorgeous wife Sarah is a television and stage actress.
Her credits include parts in the Roundabout Theater Company production of George Bernard Shaw's 'You Never Can Tell' and in Albert Innaurato's 'Gemini' at the Second Stage Theater.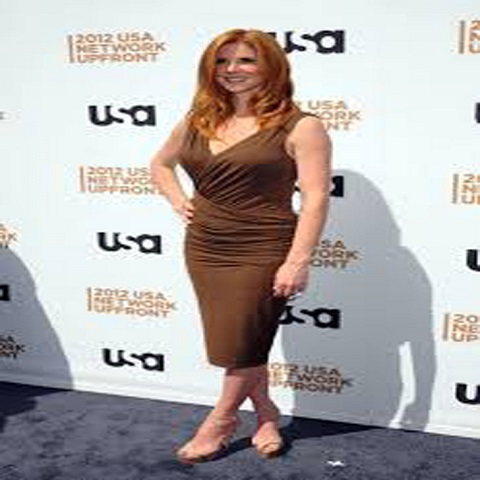 CAPTION: Sarah Rafferty at an event
SOURCE: Hitberry
Similarly, her other shows include 'Four Single Fathers,' 'Small, Beautiful Moving Parts,' 'Suits,' 'All Things Valentine' and so on. Speaking of Sarah and Santtu's professional life, both are successful in their respective career.
Ten Facts about Sarah Rafferty
1. Sarah Rafferty's full name is Sarah Gray Rafferty.
2. Sarah Rafferty was born on December 6, 1972, and is 45 years old.
3. Sarah Rafferty was born in New Canaan, Connecticut, United States.
4. Sarah Rafferty started her professional acting career in 1998.
5. Sarah Rafferty's net worth is around $1 million.
6. Sarah Rafferty married Santtu Seppälä in 2001.
7. Sarah Rafferty shares two children with Santtu Seppälä.
8. Sarah Rafferty's birth sign is Sagittarius.
9. Sarah Rafferty stands 5 feet 9 inches tall.
10. Sarah Rafferty's body measurement is 35-25-35 inches.