Rick Porcello became the star of the night on Monday when he helped the Red Sox beat the Astross in 12 innings, blowing a save in Houston.
"With Rick setting the tone, to get a win tonight with some things working against us . . . tonight was a big win for us," said manager John Farrell to Boston Globe.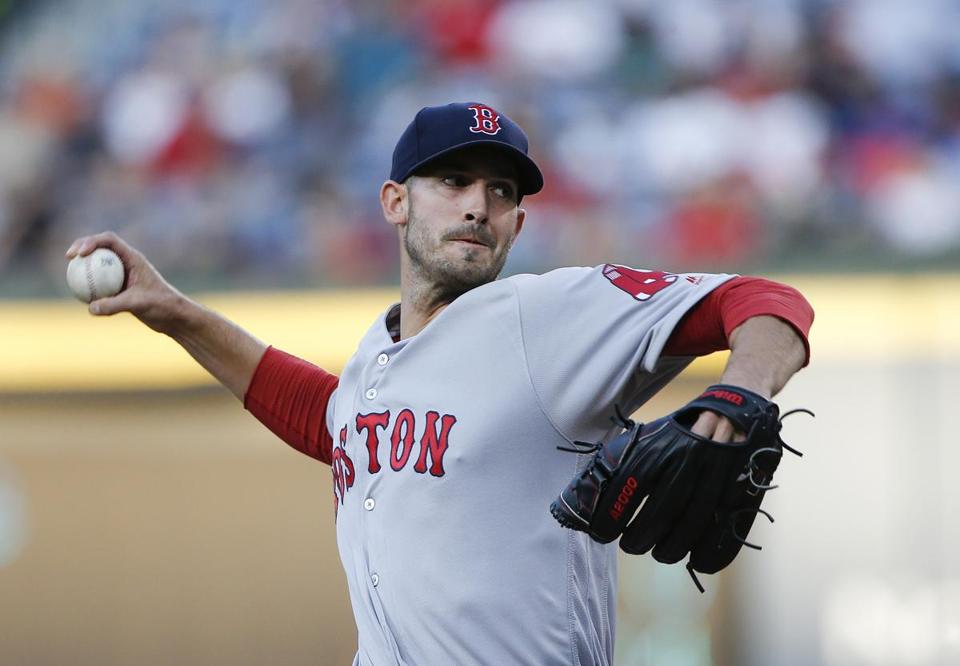 Rick Porcello doing what he does best. Source: Boston Globe
Porcello held the weakling Braves scoreless in the opener of a two-game interleague series, a 1-0 victory that pushed the Red Sox above .500. In addition to that, he recorded one out in the seventh inning. Porcello threw 6 1/3 innings which resulted in four hits and his record of the night had no runs, two walks, and six strikeouts.
But it was not just Porcello who worked for Red Sox's win although he might have done the most. Robbie Ross Jr. needed 12 pitches to get the final two outs of the seventh inning, setup man Koji Uehara tossed a 13-pitch eighth and Craig Kimbrel bounced back after allowing a game-typing two-run homer one night earlier to overpower the Braves in a perfect ninth.
"One run across, that's all we needed tonight," Kimbrel said. "To be able to get back out there and do my job and do it effectively was nice."
Last season Porcello had lost 15 games and posted a wretched 4.92 ERAD but he's believed to have gotten back to a formula that has worked throughout his career: More sinkers lead to fewer stinkers. However, this time, Porcello performed really well in spite of being deprived of proper rest.
"I can't imagine what it was like for the guys that played today, getting in whatever amount of hours of sleep they got," Porcello said. "You try not to do too much but you also understand that everybody is running on a minimal amount of rest and you try to pick them up any way you can."