Red Hot Chili Peppers' Anthony Kiedis was hospitalized on Saturday evening from severe complications from the intestinal flu. Due to this unfortunate event, the band had to postpone their upcoming concert for iHeart Radio on May 17th writing,
"They would like to extend their gratitude to the fans for the outpouring of well wishes. Anthony is expected to make a full recovery soon."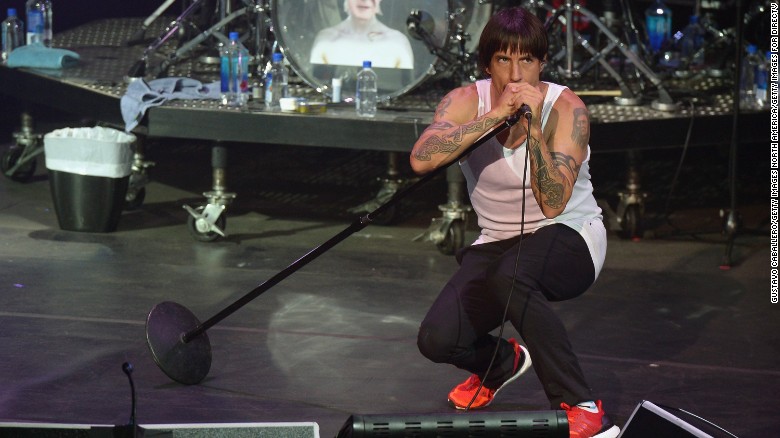 Anthony Kiedis. Source: CNN Entertainment
The Anthony Kiedis was at Irvine Meadows when he began experiencing "extreme stomach pain". Following the sudden pain, Kiedis was immediately transported from the venue to a nearby hospital. As a consequence, the band was forced to cancel their Saturday performance to the annual KROQ Weenie Roast in Irvine, California.
"No one's more disappointed than us that we couldn't perform tonight. Sending love and a speedy recovery to my brother Anthony," drummer Chad Smith tweeted late Saturday after the Chili Peppers canceled their gig.
After Kiedis was transported to the hospital, rest of the band members; Smith, Flea and guitarist Josh Klinghoffer appeared onstage at the event to explain the crowd that they won't be performing.
"We live to rock, we live to fucking dig deep into the depths of our hearts and rock, but unfortunately there's a medical thing that happened and we needed to deal with it, so we're unable tonight," Flea told the crowd. "We will play for you very soon, we will play for you like the feral animals that we are, and we're so sorry."