Peyton Meyer's Relationship, Know his Girlfriend and Dating History
Peyton Meyer's Relationship, Know his Girlfriend and Dating History
No one ever gossips about the virtues of others. Well, we are back with another gossip about celebrities we love. Disney channel hottie Peyton Meyer recently hit the news after spotted several times with a mystery girl.
We know, Peyton has some past relationship with the Hollywood female actress through out his time. But these days, Peyton fan's have more reason to smile as he found a new girl in his life.
Peyton Meyerson dates in 2017
The Girls Meets World star has dated plenty of stars during his time in the spotlight. Looks like Peyton gave his heart to someone. The rumors of him dating spread out when he attended the Coachella music festival along with tons of fav stars.
At the event, one of the friends of Peyton posted a picture where you can notice Peyton getting cozy with a girl at a concert.
Peyton Meyerson and Vanessa Lowden, source: m-magazine
Well her name is Vanessa Lowden, and it seems that they are dating for some months. Aren't they an adorable couple?
Seeing Vanessa's Instagram post, this beauty is in a relationship. Recently, she dropped a video on her Instagram being cozy with Peyton.
Peyton Meyerson and Vanessa Lowden at Coachella music festival source: m-magazine
This pair looks happy to be in each other life. Some resources revealed that this is not their first time being together on Instagram. In July, they went for hiking. Was this hiking with a date?
Peyton Meyerson and Vanessa Lowden, source: Peyton Meyerson and Vanessa Lowden
If we take a quick look at Vanessa tweets, then there is plenty of proof that she is in love with Peyton.
We hope for their healthy relationship in near future.
Peyton Meyerson Past Relationship and Affairs
Meyerson is open about most of his relationship. On-set or off-set romance, back in his shining days. Peyton dates several of his co-stars.
From his dating list, a name Paris Berelc is familiar to most of Peyton's fan. Meyerson was rumored to dated Paris, on the set of Girl Meets World.
Paris Berelc With Peyton Meyer , source: Pinterest
However, none of them have ever spoken about their love affairs and haven't made it official yet.
Wouldn't this pair be adorable?
Peyton Meyer and Rowan Blanchard, source: Pinterest
Meyerson got his name linked with another c0-star Rowan Blanchard. Their on-screen chemistry draws lots of attention which sparked the rumors of their dates.
The romance of this fictional couple on the screen is undeniable. But their off screen love is limited to friendship.
In an interview when asked about the Girls Meets World cast dating IRL, Peyton, he said they are all friends and are basically like brother and sisters.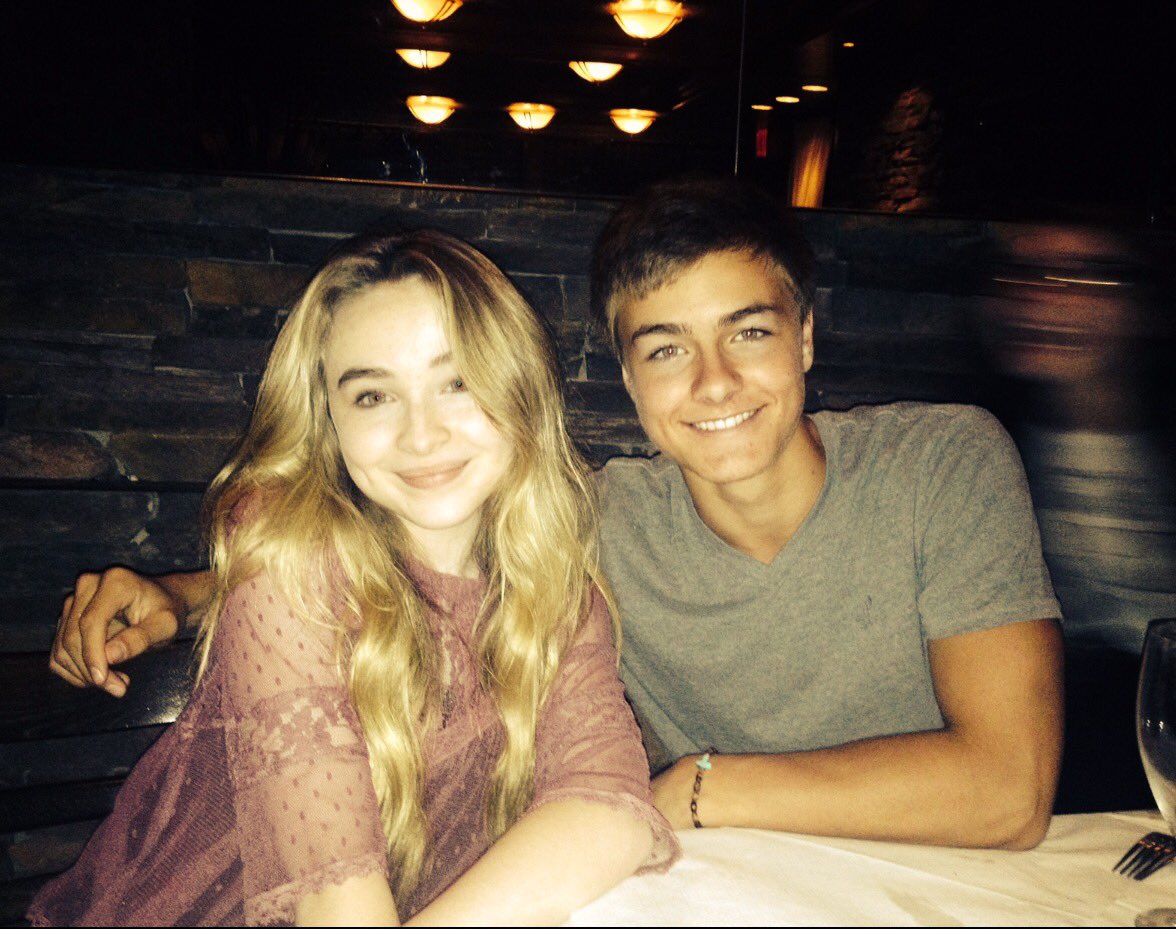 Peyton Meyerson and Sabrina Carpenter, source: Twitter
However, it was also rumored that he dated another co-star named Sabrina Carpenter.