Model Micaela Schaefer proved that VHS tape isn't just a media for recording and viewing; it's also an instrument for making clothes, and pretty revealing at that. As long as she is okay with it, I guess, we are more than happy to comply. Being a nude model, we cannot get enough of her beauty and that booty. This is not the first time she has given the glimpse of her body.
Source: .pophangover.com
It was the premiere of Men in Black 3 when Schaefer decided to tease everyone with her dress, at least we think it was one. Well, it was made literally out of tape. She had her side boobs hanging out and honestly, I was expecting a nip slip. And in the back, Micaela's tape skirt blew aside (as it was designed to do, let's be real) to reveal her black thong.
Let me give you a brief background to the story, Micaela Schaefer, apparently, decided that it was too hot. There, in her room, was a VHS Tape of the movie Predator. She thought to herself "Yes, Imma gonna go with that". And rest is obvious.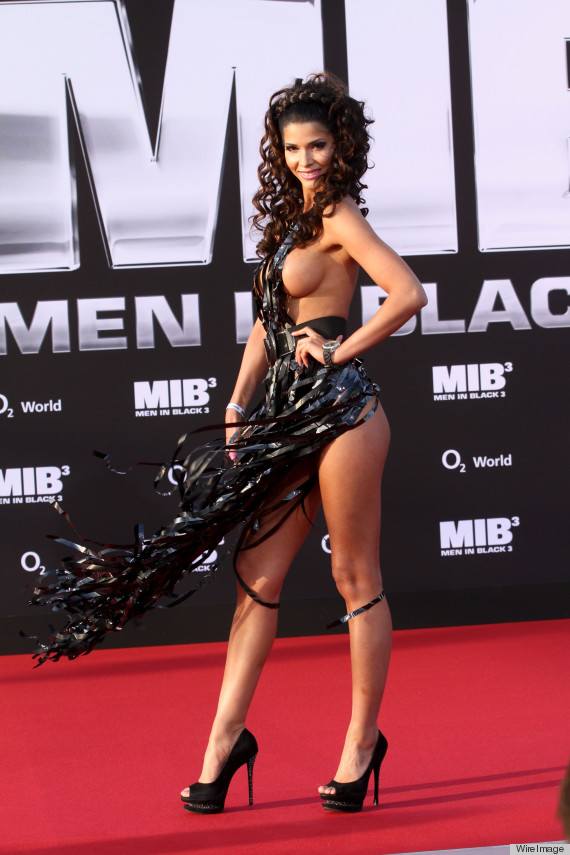 Schaefer who has also appeared in Heidi Klum's Germany's Top Model knows how to flaunt her asset and is pretty good at it. Go at it girl, we will save your pictures and bookmark the links. We could not get enough of her.