On Sunday, Mets second baseman Neil Walker held out of the lineup due to a sore right shin. The sportsman injured the shin by fouling a ball off it twice during Saturday's game. However manager Terry Collins expects Walker to be back in the lineup on Wednesday.
#Mets are targeting Wednesday now for Neil Walker's return. Good chance he rests today and tomorrow with his bruised right shin.

— Anthony DiComo (@AnthonyDiComo) May 9, 2016
Walker talked to ESPN about his injury,
"The swelling is still pretty significant. We want to try to stay away from the running and pounding on it just yet because the swelling is starting to creep down into my ankle. The same as yesterday — I'll be available for pinch-hitting duty. But we want to try to get as much treatment in these next 24 hours as we can."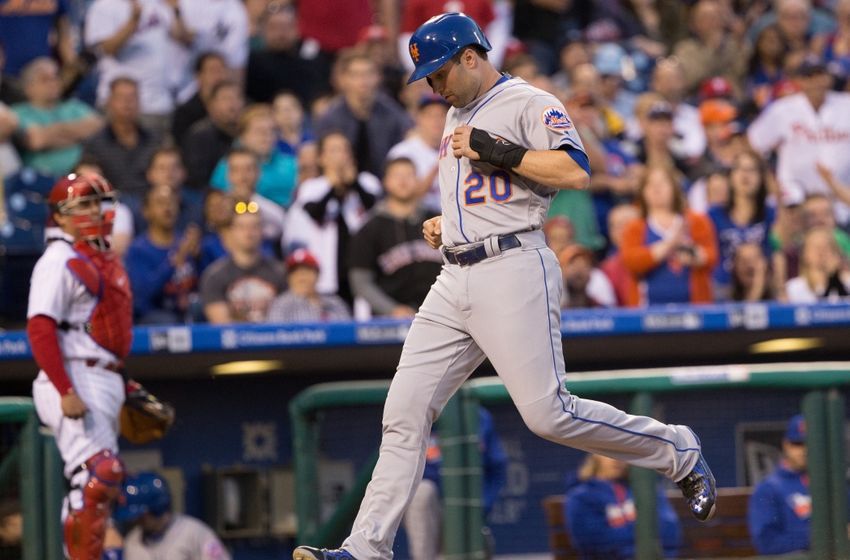 Mets second baseman Neil Walker. Source: Fansided
Yes! Wednesday is when the Mets face Kenta Maeda, the only right-handed starter they'll see during their four-game series in Los Angeles. That means Walker will be available to pinch against the LA Dodgers in the interim, as he did on Sunday against Padres. On the game against the Padres, he pinch-hit in the eighth inning!
Walker is hitting .259/.297/.509 with nine home runs and 19 RBIs in 112 at-bats this season.