Remember me! Okay, we mean the movie where Ally's warmth and spirit heal Tyler from his tragic life. Such a wonderful movie, isn't it? But sadly, Trevor Engelson, the producer of the movie's, his relationship didnt end up like that in the movie.
It's obvious wanting to have settled life with someone you love but it's hard when the love ends and that what happened in Trevor Engelson. He and his model wife Meghan Markle got divorced just a few years after their marriage.
Source: hollywoodreporter
Movie Producer Trevor Engelson and Model Meghan Markle relationship
Trevor Engelson and Meghan Markle started dating in the year 2004. This pair dated for quite a while like for almost six years. After such a long-term relationship, they decided to give their love a new turn. This couple finally got engaged in 2010 and tied a knot on 10 September, 2011.
Source: media-cache
This lovely duo got wedded at Jamaica Inn located in Ocho Rios, Jamaica with the presence of 102 guests. Everyone expected this pair to be of long-run until the news of divorce got flashed. Like it's hard to get detached with someone you have been long bond with, isn't it?
It was a big shock for their fans when they heard about the divorce between Trevor and Meghan because no news of conflict or anything came out before their divorce. This couple got separated in August 2013.
https://www.instagram.com/p/BL1lmIOArpm/
Meghan Markle after divorce
Source: goss.ie
Meghan Markle was said to be dating Northern Irish professional Golfer Rory Mcllroy as he participated in her Ice Bucket Challenge. Meghan and Rory were also encountered having a lovely dinner at Dublin's Fade Street Social.
However, the rumour was made cleared soon as it was a coincidence that both were in the same town at the same time.
Meghan Markle is currently in a relationship with Canadian Chef from several months. She hasn't shared much about her present relationship.
The Suits actress who ended up her six years of love relationship after only two years of marriage may not want the same thing to happen again. That may be the reason she is keeping her new relationship far from the public.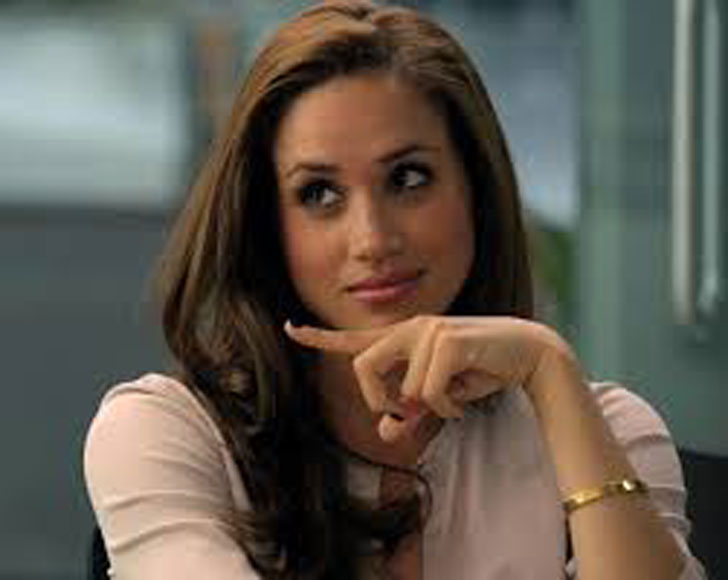 Source: cloudpix
That's fair enough and we hope that the new relation will last forever.
Where Meghan seems to be keeping her relationship secret, Trevor Engelson, on the other hand, there are no information about him. We mean there is no news of Trevor being in a relationship even it's hard to find what he is doing now. We hope that he too have found someone like Meghan.