Michael Sam is a famous 24 years old Footballer who openly admitted being gay in the tough business of Football. Football seems like a masculine game and it seems like the player has faced some harsh criticism to get to a place he is in now.
But today we are not here to criticize the tough market of football or the comments that have been passed to the player in and out of the locker rooms. On today's chapter of Sam's life, we explore his relationship status and dating history with his college sweetheart and former fiance Vito Cammisano.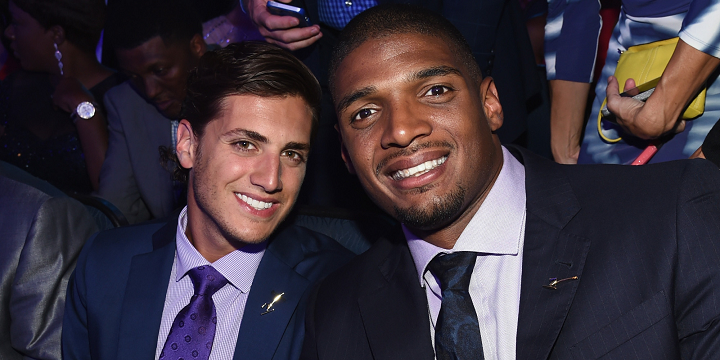 The college sweetheart duo has been going with the on and off relationship from quiet a long time now. The couple was undoubtedly one of the must rumored about duo which catches fire on the web time and again. So, here are a few relationship facts related to Michael Sam and Vito Cammisano.
The couple are together from college days
The NFL player is in sometimes on and sometimes off kind of relationship with his college days lover Vito. The couple started dating in 2011 while Sam was a college level athlete. But every now and then the beautiful football couple gather media heat around then as they keep making and breaking up relationship going on between them.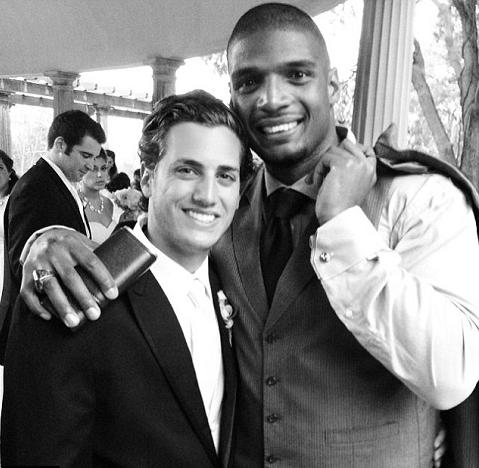 The romantic couple is inspirational for all gay couple wanting to come out of the closet. The footballer had a choice to remain silent about his affair with Cammisano but he chooses to stand up for his sexuality.
They were seen together in Vito's sister's wedding
All NFL famous love story between Sam and Vito goes back to the University of Missouri days where they saw each other for the first time.The story of how Sam proposed his girlfriend Cammisano who is the She-Male in the couple on the top of the Vatican City's famous St. Peters Basilica in past January.
The couple got engaged and were even seen enjoying the wedding party of Vito's sister together. The images of these couple sharing ring exploded the Web and got people thinking about the date when the star football player will marry his sweetheart.
The engagement lasted only for Six months
The couple again gathered some media attention after breaking up with each other only six months after they shared the ring. The NFL star even deleted all of Vito's picture from his Instagram account and the breakup was tagged official. But it looks like the Michael Sam is still trying to get back with his lover as reported by TMZ.
This two interracial couple recently did a youtube video for Spirit Day after splitting up in June. The couple wore a purple T-shirt and stood against the bullying of LGBT youth in schools and college. So, a lot of eyes once again followed two of this former couple.
But they looked as if they both want to mend the loop of tangled relationship once again. Though on being questioned about both replied that they are good friends but it surely looked like the couple was trying to reunite each other.
Sources: TMZ, Dailymail, Dailymail2, instagram,