She started as an opera singer but gave up on it and ended up ruining her voice. Who exactly?
It's the three times Academy Award winner Meryl Streep I'm talking about guys.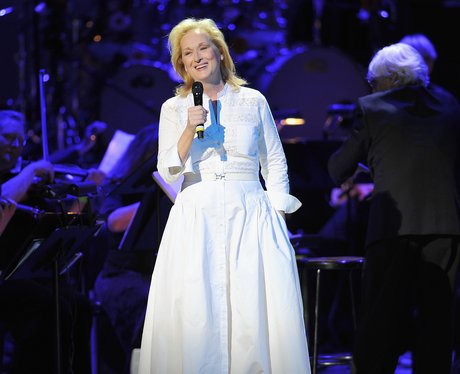 She told Britian's Radio Times, "Much as I would have liked to be a good singer after I began studying opera as a child, I gave it up very early and sort of ruined my voice with smoking, drinking and debauchery."
She had the chance to be a great singer, especially because she was taking her opera lessons from legendary vocal coach Estelle Liebling.
Why is this coming up now?
She is playing a wealthy socialite and Opera singer, Florence Foster Jenkins, who became famous for her lack of music talent. She has her voice ready, just in case!
With Hugh Grant all set to play opposite Streep as Florence's manager and lover, I can smell a proper romance being cooked. Grant told he feels it is a very strange, unorthodox shape of love that is being celebrated after reading the script, he added 'I'm all for that.'
I guess you notice Simon Helberg. the movie is going to be fun.