Beast, a Hungarian sheepdog commonly known as Puli is a gift to Facebook owner Mark Zuckerberg by his wife Priscila Chan of their wedding . Mark's long-time girlfriend Chan bought purebred Puli, named it as 'Beast' and even set up a Facebook account. As of now, Beast has more than 2.3 million likes on its Facebook page. So called as Mark and Chan's cute baby; claims to live in Palo Alto with Facebook founder Mark and Priscilla. Ridiculously, this charming dog likes herding sheep.
Priscilla and Mark Zuckerberg's Wedding along with Beast
After 9 years long relationship, Mark finally married Priscilla in. At the wedding ceremony, the bride carried Beast along with her as an escort. The dog was a perfect match to her Claire Pettibone wedding gown. Mark and Priscilla spent 7 months on planning wedding, keeping couple's engagement close to a secret.
Beast as Parenthood Trainer
Priscilla Chan, in her very first interview, revealed Beast being a parenthood trainer. Moreover, she also added that both she and Mark are training to know how it seems to be parents.
Max, a first female child of Mark surely gets what she needs as their child as they already experienced what it means to be parents; even though it was for a pet.
Facebook hired Beast as Engineer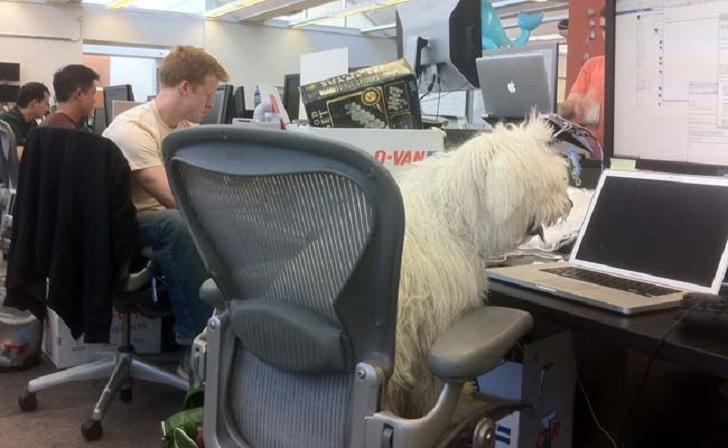 Beast likes to be Sea Urchin
Beast likes to run, what where is its leg?
I am beast, No one can see me!
Beast likes Sheep Herding, Herding Stance
No one can challenge me, I am just like my father
Bathing is the secret of my beauty
I am the Boss here!
Am I a teddy bear? Or son of Pricilla?
Dad Punished Me! I don't like being punished!
I am hungry! Help me choose!
Dad likes 'The Washington Post'.
Do you like it? If you are thinking of getting one, it costs you around $1000.