We are so used to seeing Amy Farrah Fowler as this smart stout woman with a definitely eccentric sense of style that it might seem difficult to imagine the real life actor playing the role is any different. Mayim Bialik might play the role of Sheldon Cooper's on-again-off-again girlfriend turned wife in the megahit show, The big Bang theory. But in real life, Mayim is a mother of two beautiful boys. Surprised? There's more.
The only thing that Mayim and Amy have in common is their PhDs. Yep, just like the character of Amy Fowler who has a PhD in neurobiology; Mayim Bialik actually has a PhD too in neuroscience. So, she excels not only as an actress but also has a lot going on in the brain department. A perfect fit to play the girlfriend of the Sheldon Cooper, don't you think?
Mayim and her love life
But thank god, her real love life seems to be nothing like the show. Although Mayim swears she is single right now, she did have a break up recently, but chooses to remain very tight-lipped about the whos and the whens. The only public relationship that we know of is with her ex-husband and the father of her children, Michael Stone.
Michael Stone isn't an industry insider. In other words, there isn't much information available about his life on the internet, except for his relationship with Mayim Bialik. So, how did these two cross paths with each other?
Mayim and her ex-husband Michael Stone
They met in 2002, and decided to get married a year later in 31st August, 2003 after a short period of dating. There was a slight hiccup before they tied the knots though. You see, Michael was a Mormon, and in order to marry Mayim, he had to convert to the religion that she followed, which is Judaism.
And a little push from Mayim is all it took for him to commit, as she had previously mentioned that she would not marry a man that was not a part of her religion and that she wished to raise her kids under the Jewish doctrine. Thankfully, the wedding was a smooth affair, and both parties had relatives in well attendance.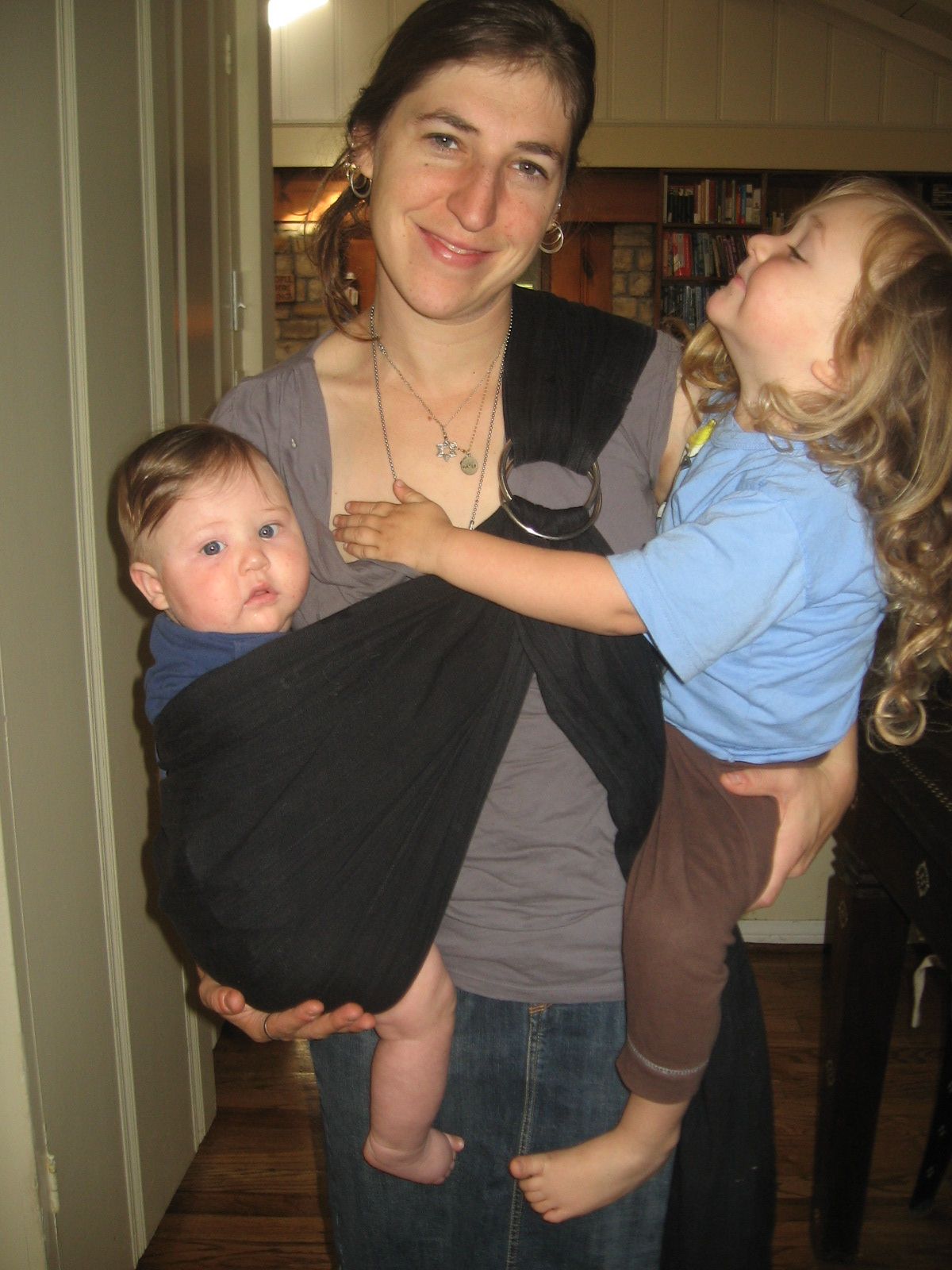 Mayim gave birth to their first son, Miles Roosevelt Bialik, in August 10, 2005. It was shortly followed by the birth of her second son, Frederick Heschel Bialik Stone in August 15, 2008.
The divorce
But after nine years of marriage, the couple eventually decided to call it quits and finalized their divorce by November 2012.The reason? Well, there aren't any confirmations from either parties but rumors go that Michael was not happy with the way Mayim had decided to parent the boys.
You see, Mayim was practicing this thing called 'Attachment parenting' where a parent maintains a near constant mental as well as bodily contact with their kids. Since then, Mayim has denied the rumors several times.
Mayim and Michael's relationship after the divorce
After the divorce, Mayim and Michael expressed their thoughts regarding their kids in a joint statement, saying that their priority lied in raising their kids in two different homes without traumatizing their childhood. They also mentioned that they wanted their kids' transition from one home to another to be as seamless as possible, so as to not affect them psychologically.
But their divorce wasn't a simple normal affair like others. You see, according to Jewish traditions, in order to get a divorce, the wife has to be handed a document of divorce by her husband in a presence of a witness. And the document has to be written by a scribe. Yikes, complicated much? Anyway, the ex-couple seem to be on pretty good terms with one another.
In fact, Mayim even spent the 2018 Thanksgiving with her ex-husband and his new girlfriend. It might sound like a plot of a bad soap opera waiting to happen, but Mayim explains her rationale behind the move.
In a 2018 article with the US magazine, she says,
"Doing separate holidays seems excessive and sad. We are a family even though we are divorced. I want to witness them eating the foods we make them and it feels good to sit at a table with them and their father."
You know what? It makes sense. And if this isn't enough proof of her commitment to raising her kids well while maintaining an amicable relationship with her ex, we've got more. Mayim is very conscious about not bad mouthing her ex-husband in front of their kids. In fact, she does the opposite, and takes every chance she gets to build him up in front of her children, Miles and Frederick.
In a 2018 US magazine article, she says,
"You know, I think a lot of people don't realize the impact of even subtle comments…I think it's really important to build that spouse up and leave all that other stuff outside of your relationship".
Wow, if only everyone thought like Mayim.
Now, with the final season of the insanely popular The Big Bang Theory coming to an end, we are definitely excited to see how the actress-slash-neuroscientist Mayim Bialik takes on future projects and her love life.
Source:
https://heightline.com/michael-stone-mayim-bialik-relationship/
https://www.usmagazine.com/celebrity-moms/news/mayim-bialik-builds-up-her-ex-husband-michael-stone/
https://www.usmagazine.com/celebrity-moms/news/mayim-bialik-spent-thanksgiving-with-ex-husband-and-his-gf/