After watching the teaser trailer of Rouge One: A Stars Wars Story, fans went crazy!
The amazing teaser trailer revealed the bits and pieces of the story. The teaser has made all the fans wonder what's coming in the next Star Wars story.
Mads Mikkelsen spilled some beans and showed some light into his role and the little bit on what to expect from the movie.
The actor revealed that he will be playing the role of father of Jyn Erso played by Felicity Jones.
The actor said, "I spend a lot of time with [Jones] and she's a wonderful actress. I play her dad at the time of Felicity and I play her dad when she's younger, so we jump back and forth in time."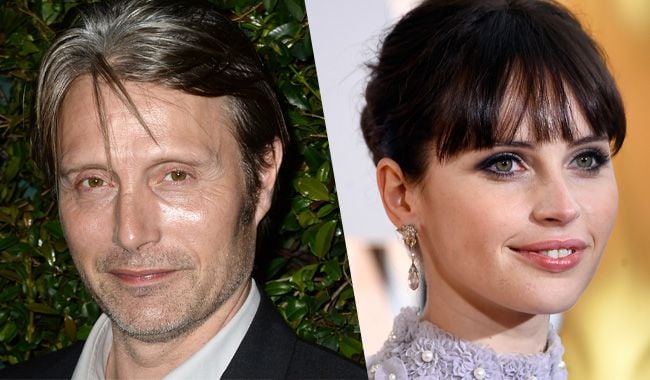 Source: Starwarsnews
We know already that Jyn Erso is a rebel, but what exactly is her father. Guesses are right on at him playing the scientist who designs the death star for the Empire, thanks to all the rumors! But he lets us all down not giving a confirmation on this.
His confirmation on playing Jyn Erso's father got fans like,
He did pour out that we are going to see the iconic characters in the movie. He said, "some of them (referring to iconic characters) - but I would reveal too much. There are iconic characters in our film and also characters you have never heard of. It's a mix."
We are expecting to see Darth Vader, Grand Moff Tarkin and a cameo by princess Leia, but who are the ones that will show up in the movie is still guesswork, especially because the story will e jumping back and forth in time.