The known pro-wrestler Jack Perry has had a rollercoaster ride of his life for the past couple of months. Popularly recognized as the son of late actor Luke Perry, Jack has been able to pave a path of his own. While the rest of the world knew who Luke Perry was, it's about time we find out more about his only son, Jack Perry.
Jack Perry Bio: Early Life and Education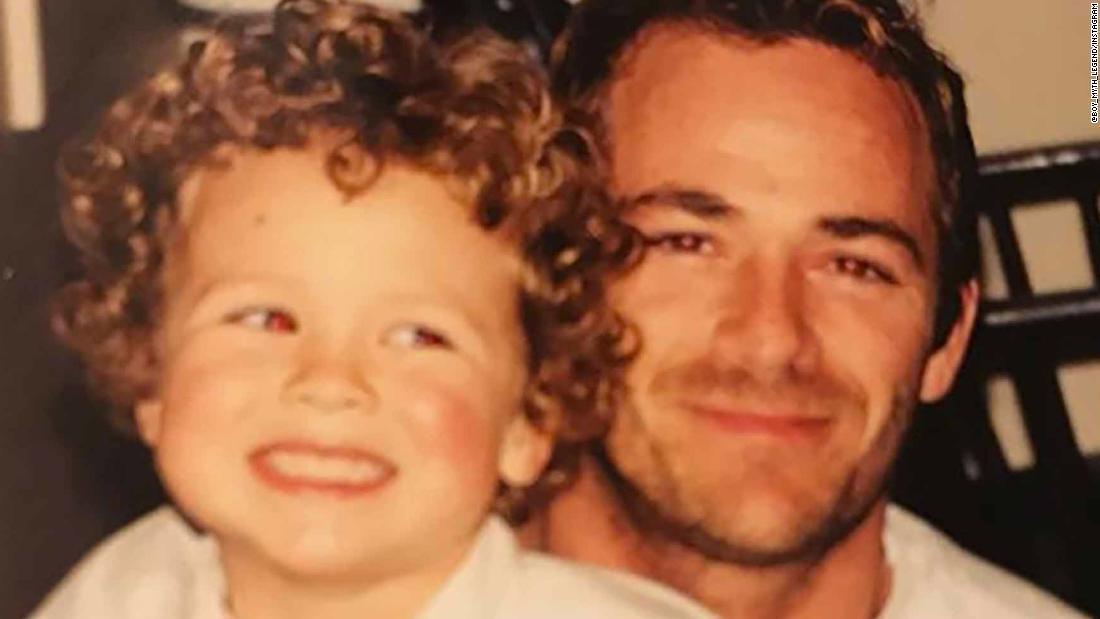 Jack Perry was born on June 15, 1997, in LA to actors Luke Perry and Rachel Sharp. Unlike Luke, Rachel was also a salesperson. He lived with both his parents up until their divorce in 2003. The wrestler has a younger sister, Sophie Perry, and a couple of aunts and uncles, including Rudy Davies, Amy Perry, Emily Bennett, and Thomas Perry.
Although we do know that Jack is a High School graduate, the information regarding his school is not yet disclosed.
Jack Perry as Jungle Boy
Jack began his wrestling career after seeing Boogeyman eat worms on WWE television while he was a senior in High School. Though his father was a known celebrity, Jack wanted to create a name for himself.
The 22-year-old who goes by the fighter name "Jungle Boy Nate Coy," spent a year in college, film school and stunt work before entering the world of pro wrestling. He took inspiration from martial artist/ boxer, Conor McGregor, and is trained by actor/ wrestler, David Arquette.
His father, Luke, supported his career as a wrestler and attended several matches, including one in LA in January 2019. Jungle Boy has also been doing promotions for Game Changer Wrestling and debuted in Pro Wrestling Guerrilla. On January 24, 2019, he signed to become an official member of a professional wrestling company, All Elite Wrestling, which features talent like Kenny Omega, Chris Jericho, The Young Bucks (Nick and Matt Jackson), Jon Moxley and MJF.
Personal Life: Family and Relationship Status
On March 4, 2019, Jack Perry, along with his family, had to bid his father good-bye as he passed away from a major stroke. During an interview, Jack talked about the death of his father and said, "the thing that I'm most proud of about my dad, always, is that he was a really good guy."
He also paid tribute to his dad ahead of his last role in the Quintin Tarintino's movie Once Upon a Time in Hollywood. He posted a picture of him on top of a Billboard, which featured his dad's character on Instagram and wrote, "A stud in life, and forever after. The best of the best. Love you forever."
After finding out that he had precancerous growth following a colonoscopy, Luke created a will to protect his children. Jack is currently the owner of his father's property, with a $2 million house along with his sister, Sophie. The 22 years old Jungle Boy seems to be single and focused on his professional life.
Activity on Social Media
Jack has an active Instagram as well as a Twitter account. Going by the name boy_myth_legend on Instagram, Jungle Boy Jack shares pictures of his life inside the ring.
On October 11, 2019, he uploaded a photo of Luke saying, Happy birthday, old man. I'll see you somewhere."
Jack "Jungle Boy" Perry Net Worth
He has currently been working on the AEW events like the Young Bucks' YouTube series, Being the Elite and Flight for the Fallen with his partner Austin Matelson aka Luchasaurus. According to some sources, Jack has a net worth of $250,000 as of 2019.