Liam Neeson is not ready to give-up on Action Movies, new release on the line
Liam Neeson is not ready to give-up on Action Movies, new release on the line
After Liam Neeson announced his retirement from action movies in 2015 fans were unsure about the action figure Takkan man ever returning to the butt-kicking business. But, he seems to be in love with action thriller and is back again with another action Thriller movie Mark Felt: The Man Who Brought Down the White House.
The 65-year-old star recently slammed all possibilities of his retirement. He is playing an FBI agent and is seen in much older and leaner looks in the upcoming movie. The trailers show that the man is not willing to put his gun aside and move towards a more dramatic side.
Why was Liam Neeson speculated to quit action movies?
It was in 2015, Neeson in an interview with The Guardian said that there is a limit to everything and he further added he is still judged for The Taken movies but there is a limit.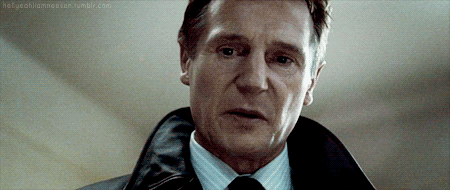 Here is what he said in an interview with the Guardian in his own words:
"I'm in a very, career-wise, great place, The success of certainly the Taken films, Hollywood seems to see me in a different light. I get sent quite a few action-oriented scripts, which is great. I'm not knocking it. It's very flattering. But there is a limit, of course."
But Liam showed a zero interest in quitting the action movies in his recent promotional tour for the Watergate scandal based political action thriller Mark Felt: The Man Who Brought Down the White House.
Trailor release for Mark Felt: The Man Who Brought Down the White House
Here is how the story took a sudden turn after Liam was at the promotional event for his new project, On September 29th Neeson said:
"If God spares me and I'm healthy," responded when asked how much longer he could star in action films. "But after that, I'll stop I think."
He further added
"It's not true, look at me! You're talking in the past tense," Neeson told Variety. "I'm going to be doing action movies until they bury me in the ground. I'm unretired."
So, if you are desperately waiting for other Liam Neeson action movies then he is going to appear in Widows, Hard Powder, and The Commuter. So this was a short take on Liam Neeson's upcoming action movies and his view on retirement from action movies. For more updates stay with Hitberry.