Lee Seo-Jin's Marraige Rumors, currently Dating his Girlfriend
Lee Seo-Jin's Marraige Rumors, currently Dating his Girlfriend
Lee Seo-Jin is a South Korean actor and he grabs peoples' interest with everything he does. Well, celebrities, you know.
Recently, Lee-Seo hit the news with the rumors of his marriage, and when the rumors broke out on the internet, his fans got more curious to know about his lady. So let's dig into it.
Lee-Seo rumors to be married?
Known for his reality shows like Three Meals a Day and Grandpa Over Flowers, Lee has won million of hearts with some of the historical drama Demo, Yi San, Gyebaek, and Marriage contract. It's obvious after being a public face even the minor things makes lots of gossip same happened to Lee as in past month he was rumored to be married.
So is this just a rumor? If not is he really married?  Who are the girlfriends? One of the most openly affectionate couples in the K-entertainment,  Lee-Seo and Kim Jung-Eun were largely expected to ties in this year.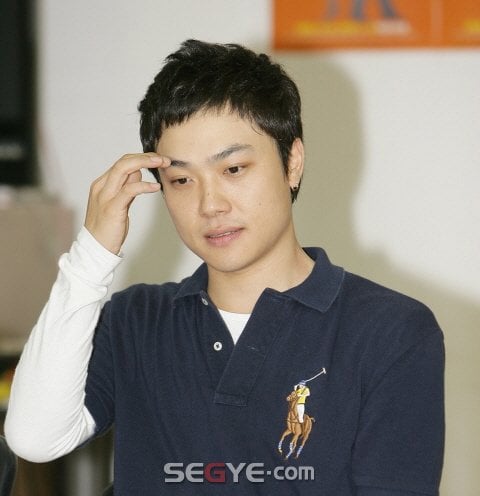 Lee-Seo Jin.Source: Allkpop
Lee and Kim started dating back in 2006 while filming SBS drama Lovers. Since then, their relationship going strong. This couple was open about their relationship and even were spotted in many public events.
The bond between them was so strong that in several shows of Kim, Lee used to appear to support and cheer her up.
Kim Jung Eun and Lee Seo Jin, Source: Crunchyroll
But sadly their relationship didn't go well. When this ex-couple traveled to the U.S together in New York, this was where the rumors of their split spread on the internet.
Kim Jung Eun and Lee Seo Jin, source: POPSEOUL!
Kim Jung personal confirmed the rumors in November 2016. It was a bit of shock for all the fans as there were no signs of trouble in their relationship.
But all decisions was of Lee who initiated the breakup. So the rumors of his marriage are just a rumor. Lee is single for now.
Lee-Seo love affairs and relationship
Leo, himself have revealed that he likes plumped and cheerful women. But all the things don't go at own will. His past relationship didn't do well as there was break up and few of them was just a rumor.
Choi Ji Woo Reveals Vacationing Photos With "Twenty Again" Co-Star Lee Sang Yoon ,SOURCE: Soompi
If we look back at the dating history of Lee than only one name pops out and that is Choi Ji Woo. You might know this actress from the variety show " Grandpa Over Flowers". Their appealing chemistry set the rumors of dates.
KSW, Choi Ji Woo & Lee Jung Jin. BTS of Kdrama "Temptation", SOURCE: Pinterest
However, in many of the interview, Choi denied of being in a relationship with Lee. She said:
'Does co-stars mean dating partners after all, Not necessarily, but it was apparent that they liked each other".
Choi further revealed that workers from the set suggested to date, Lee.
Lee Seo Jin  and UEE in Marriage Contract source: DramaFever
Lee was rumored dating UEE after a chemistry between them on-screen was rumored out off the screen. Love scenes and kiss scene in Marriage contract set the rumors and UEE revealed much about how she feels about Lee Seo Jin.