Because even for celebrities, it's not always a perfect moment. You may be surprised to know this star who lost their virginity to other celebrity.
Celebrity dating and sharing bed with each other is no big deal. Not until, when you were a budding child celebrity trying to get through those awkward teen days in front of the camera. Can you imagine your first love captured by the paparazzi with other partners? All that pressure in mind and Hollywood dating pool being so small, it's not that much shocking to end of losing vCard to other stars. Read their stories here! Don't forget to comment on the story that fascinated you the most.
Kim Kardashian
Kim Kardashian revealed she was almost 15 when her mother started her on birth control. And she loses her virginity to Michael Jackson's nephew, T.J Jackson.
CAPTION: Kim Kardashian loses her virginity to Michael Jackson's nephew, T.J Jackson
SOURCE: rebelcircus
"When I did want to have sex the first time I was almost 15, I was like, I think I'm going to, or I want to, and She (Kris) was like, ok so this is what we're going to do, We're going to put you on birth control, and was, like, really open and honest with me," December 2012, the Oprah Winfrey Show.
Taylor Swift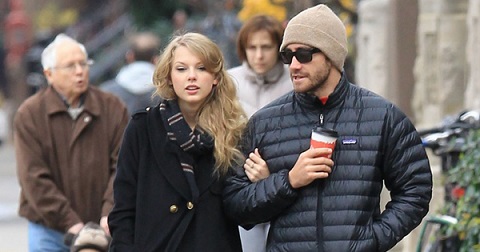 CAPTION: Taylor Swift lost it to popular actor Jack Gyllenhaal
SOURCE: pininteres
Taylor Swift lost it to the popular actor, Jack Gyllenhaal who vowed to keep her virginity safe until her honeymoon night. The pop star started dating Gyllenhall in October 2010. She was rumored to sleep with the actor and said to her friend that she wants to wed him. But the couple split in January 2011.
Mandy Moore
CAPTION: Mandy Moore lost her virginity to singer, producer and TV personality Wilmer Valderrama.
SOURCE: rebelcircus
The American actress and singer, Mandy Moore who came to fame with her debut single 'Candy' in 1999, lost her virginity to singer, producer and TV personality, Wilmer Valderrama. That '70s sitcom star pulled off the curtains about popping her cherry on Howard Stern's radio show.
Zac Efron
CAPTION: Zac Efron
SOURCE: pininteres
Zac Efron who is spotted multiple time with his Baywatch co-star, Alexandra Daddario and rumored to be dating currently – dated Vanessa Hudgens for nearly 5 years. The pair started dating when Vanessa was 15 and Zac was 16. The Disney duo was both virgins at the time.
Jessica Alba
CAPTION: Jessica Alba
SOURCE: ranker
"I didn't really (seriously) go out with any guys until I was 18 and met my ex-fiancé, Michael Weatherly. It just didn't work out. I was so young, 18, when I started dating him. I was a virgin. I knew I wanted to be in live with the first person I slept with because, for almost everyone I knew, the first experience made them feel like shit. So I wanted to be really careful that he was going to be in love with me and wasn't just going to leave me." October 2005, Cosmopolitan.
Jessica Simpson
Well, Well, Well there is no doubt that actress Jessica Simpson lost her Virginity to Nicky Lachey in 2002, the year they got married.
Joe Jonas
It was Ashley Greene, Alice Cullen from Twilight film who took Joe Jonas virginity at the age of 20. At that time the couple was romantically linked up.
Kristen Stewart
CAPTION: Kristen Stewart
SOURCE: Twitter
Another Twilight star who played the role of Bella lost it to Michael Angarano. Kristen dated Michael long before she rose to fame and become popular known for dating her Twilight film co-star Robert Pattinson. The lovebird becomes intimate after they met on the set of the indie drama Speak back in 2004.
Beyoncé
Beyonce hinted in a 2001 interview with a British magazine she was virgin when she dated future husband then Jay-Z in 2003. The couple married in 2008.
CAPTION: Beyonce
SOURCE: rebelcircus
"Though I was too young (in my previous relationship) for it to really be a boyfriend – we didn't live together, we didn't, you know. That was my only experience with a guy, and since then I've only had one other boyfriend in my life - Jay."
Selena Gomez
No doubt singer Selena Gomez lost her virginity to Baby singer, Justin Bieber. She wore a self-awareness ring while she remained in the relationship with Nick Jonas. But she removed the purity ring after being in the relationship with Bieber.
"I didn't think I was doing anything bad by falling in love. There's such an emphasis on people being the perfect thing and then destroying them because it's good press. Also, throw in the fact that you are a teenager – it makes it more difficult."
Britney Spear
Baby One More Time singer, Britney Spears, admitted that she lost her virginity to Justin Timberlake in early 2000s, though she vows to keep her purity ring until marriage.
"It was two years into my relationship with Justin. And I thought he was the one. But I was wrong," she told in a 2003 interview.
Brooke Shields
Brooke Shield lose her virginity as a student when she attended Princeton to then-boyfriend Dean Cain. Both studied the same college and they better decided to lose after getting closer.
Jordi Sparks
Sparks story matches many other on the list, she wanted to save her virginity until her marriage but end up losing with Jason Derulo. After dating for three years they split and she admitted to having an intimate relationship with Derulo.
Macaulay Culkin
CAPTION: Macaulay and Mila Kunis
SOURCE: rebelcircus
Macaulay and Mila Kunis were both teens and virgins when they began dating. They involved in an intimate relationship for seven years.
Miley Cyrus
CAPTION: Miley Cyrus
SOURCE: Twitter
When Miley Cyrus started her career with Disney she was believed to maintain her virginity for years. Despite she has numerous boyfriend it was until Liam Harmsworth, one-time fiancé, when her viewpoint of sex changed. But she never confirmed she lose it to Virginity.