Know Robyn Hilton's married life and relationship? Know more about her personal and professional details
Know Robyn Hilton's married life and relationship? Know more about her personal and professional details
Do you guys have any idea who Robyn Hilton is? If you don't then no need to worry, we are going to tell about her. She is a former American television and film actress who also worked as a model. The 73-year-old veteran actress Robyn made her recognition in the industry with her role in the 70s and 80s films.
The actress Robyn made a good recognition in the industry through her magical skill in acting. And she also earned a good number of fans following. Her fans continuously show their keenness to know about her personal life which is still far from the access. So let's know who she married to?
Actress Robyn Hilton's Career
Despite having a high sense of acting and talents, Hilton didn't get so many chances to work as she deserved. It kept her back from creating her fame in a wide horizon. So many film lovers are still unaware of her lifestyle and career she had in acting. So, let's have little more knowledge about her.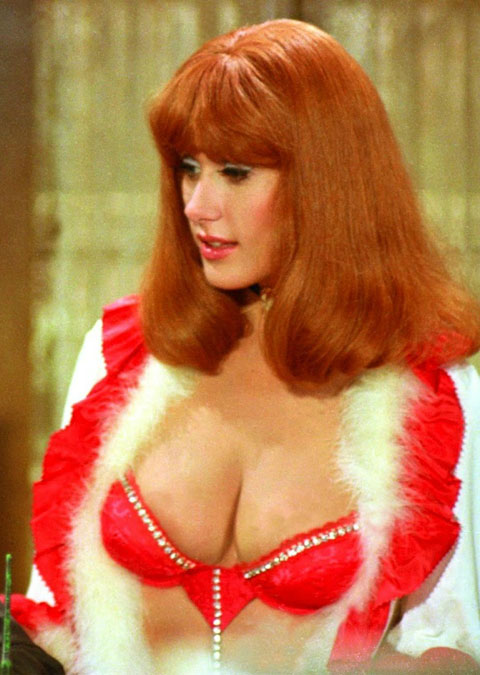 American actress and model Robyn Hilton, Source: scratchpadii.wikia.com
The Twin Falls, Idaho-born actress Hilton completed her graduation from Jerome High School in 1958. She enrolled at the Boise Junior College and Utah State University before she became a weather girl in Idaho. Robyn showed her great passion for modeling from the time she attended university.
Actress Hilton started her career in acting in 1964 with My Tale Is Hot. After her debut movie, she worked in several movies as Kiss Me Quick, Blazing Saddles, The Single Girls and so on. Later, in the year 1974, she worked as a feature model in PPlayboytwice. Later on, she also worked as a model for a certain time.
Actress Robyn Hilton, Source: cultfilmfreaks.com
The Idaho girl Robyn in 1975 worked in a film Doc Savage: The Man of Bronze. The American actress, however, didn't continue her career in acting for more than a decade. After working in over twenty films, she ended her career in acting during the mid-eighties.
Robyn Hilton's Married Life and Relationships
The legend American actress Robyn Hilton didn't make many headlines regarding her personal life. The 73-year-old actress currently living a single life and probably remains single for the rest of her life. She, however, was married to William Hilton before she pursued a career in acting.
Robyn Hilton, Source: picsofcelebrities.com
It's not well mentioned by the sites when she married her husband and how long she stayed in the marital relation. But we are aware of the fact that she became a mother of two children with her husband William.
However, back in 1990, there were headlines claiming that Robyn Hilton married Alan Mihoces. Sadly, the couple is no longer together and got divorced after certain years of married life.
Robyn Hilton after retired from acting, Source: picsofcelebrities.com
She possibly didn't remain in a marital relationship for a long time as she divorced him before she debuted in films in 1964. We are not aware of her two children and what are they doing either. The actress Robyn possibly lives along with her children currently.
Ten Facts about Robyn Hilton
1. Robyn Hilton was born on July 13, 1944, and is 73 years old.
2. Robyn Hilton was born in Twin Falls, Idaho, United States.
3. Robyn Hilton started her professional career in 1974.
4. Robyn Hilton got retired from the professional career in 1985.
5. Robyn Hilton previously worked as a weather girl in her hometown.
6. Robyn Hilton's net worth is around $8 million.
7. Robyn Hilton was featured twice in Playboy magazine.
8. Robyn Hilton was married to William Hilton.
9. Robyn Hilton is the mother of two children.
10. Robyn Hilton later married Alan Mihoces but later got divorced.