Karolína Kurková, also Karolina Kurkova, is a Czech model, best known as a former Victoria's Secret Angel, and actress. Kurková is among the world's top-earning models, having earned an estimated $5 million in the year 2007. On board, uncover Karolina Kurkova's true love.
Supermodel Karolina credited social media for connecting to her now-husband, former marine Archie Drury. Recently Karolina disclosed that she found her true love Drury on Facebook and they connected through rows and rows of conversation.
Karolina Kurkova's true love via Facebook
People always wonder like how did a former marine and a supermodel get into a relation. Here's how they got connected? Kurkova talked about how she met her husband in an interview with Hamptons magazine. Karolina is now the wife of Archie and the couple has been married for eight years now.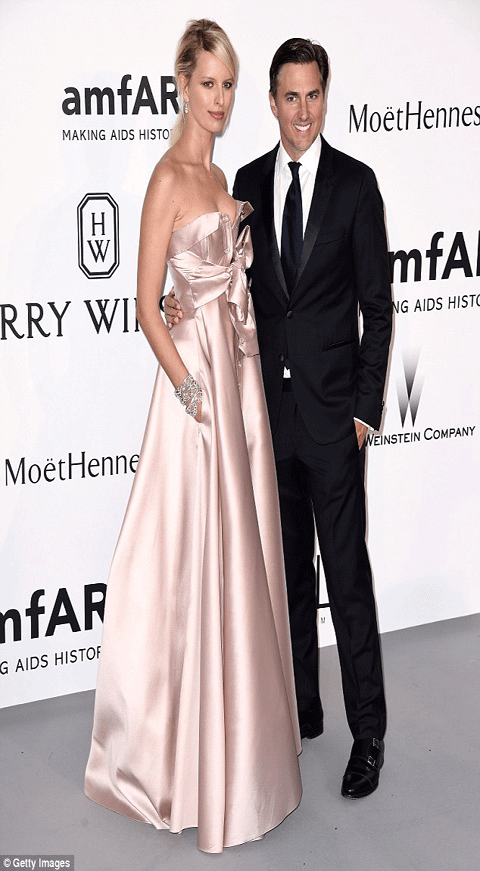 Karolina Kurkova; wife of Archie Drury Source: Daily Mail
She mentioned before about her first encounter with her love Drury was in the year 2008. The couple met in New York city while she was out with her friends to have a dinner.
The first time they met did not really trigger a spark between them and both of them did not feel any chemistry. Luckily, in spite of the lack of spark, Karolina found Drury on Facebook and connected with him afterward. She explains;
"It was nine years ago. It was a different time for Facebook. So we really got to know each other through writing, we got together, and the rest is history."
Old-school Facebook, a digital connection became real as the couple tied their knot in 2009. Through their pretty long conversation on Facebook, the couple who did not really liked each other first time they met, totally happened to match after they found each other on social media.
Karolina Kurkova and her husband Archie Drury are blessed with two children
In July 2009, Karolina announced that she was expecting her first child with her hubby Archie. Their first son, Tobin Jack Drury Kurka was born on 29 October 2009 in the same year they got married.
The couple again announced that they were expecting their second child on 8 July 2015 and in November, they had their second son named Noah Lee Drury Kurka.
Karolina Kurkova with her husband Archie Drury and son Source: Daily Mail
Her bond with her beau Archie and her two gorgeous sons are really good. Although Karolina being a busy wife and busy mother manages to keep her personal life very much alive.
https://www.instagram.com/p/BR1sOevjxar/
Karolina Kurkova was in a relationship with Pharrell Williams
According to the dating history of a gorgeous Karolina, she has had four relationships before Archie came into her life. Among those four love affairs, she encountered in the past, a love story with a renowned American musician Pharrell Willams topped the chart in the Hollywood industry.
Karolina Kurkova, Pharrell Williams, and Helen Lasichanh Source: Pop Sugar
Pharrell who is an American singer-songwriter, rapper, record producer and film producer is known for producing numerous hit singles among which the song "Happy" is his commercially successful single.
The couple dated back in 2004 and their relationship held for two years and split in the year 2006. Apart from dating a popular guy in the music business, Karolina also dated an Italian personality Alessandro Bazzoni in 1996, an American personality Damon Dash in 2002, and an athlete, Ukranian boxer, Wladimir Klitschko in 2008.
Everything happens for a reason. If it was not for her failed past affairs, she would not have found her true love then. She is now immensely happy with her loving husband Archie and two kids.