An American actress and former fashion model, Shannon Elizabeth was married to her longtime lover, Joseph D. Reitman but later on, got divorced.
Most of us know them by their career, but we might be unaware of their personal life. After Shannon Elizabeth and Joseph D. Reitman's divorce got finalized, people are surfing around to know the real reason for their divorce. Also, know about Shannon Elizabeth's current relationship status.
What is the current relationship status of

Shannon Elizabeth?
Well, talking about the relationship status of Shannon Elizabeth, she is seen dating hip-hop mogul Russell Simmons since 2014. The duo was often spotted together holding hands on the red carpet and spending intimate moments.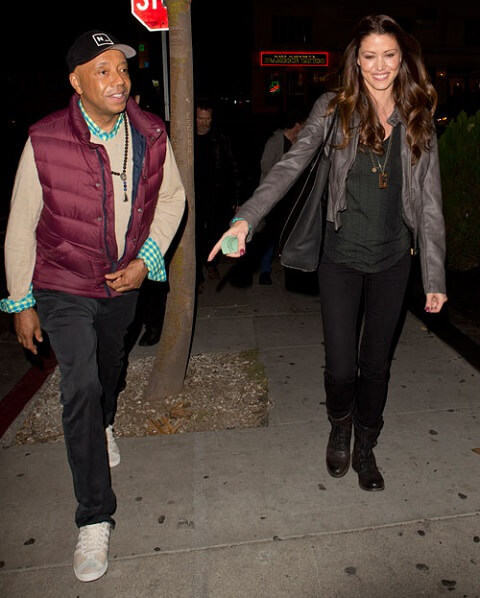 [ CAPTION: Shannon Elizabeth with Russell Simmons ]
[ SOURCE: Dlisted ]
However, if we view them on the social media platform, then it seems like they have already parted their ways. Although some of the tabloid sources said that they are still together, after viewing them on their social media platforms, it doesn't seem that they are together.
[ CAPTION: Shannon Elizabeth Instagram post ]
[ SOURCE: Instagram ]
After her relationship with Russell Simmons, maybe she is busy on focusing on her career. In her Instagram post, we can only see that she has been focusing her time on being an animal activist. Besides that, Shannon seems to enjoy her life single with her dog and friends.
Shannon Elizabeth and Joseph D. Reitman; Married life and Divorce
Shannon and Joseph were married for three years. The couple dated for ten years after getting together in 1992. They got married on 15th June 2002. Additional details regarding their wedding are not disclosed anywhere.
[ CAPTION: Shannon Elizabeth and Joseph D. Reitman ]
[ SOURCE: Zimbio ]
Unfortunately, their marital relationship didn't last long more than three years and got divorced in November 2005. Reason for such is not known to any public, as both of them didn't talk much about it in the media.
There was also news that Joseph filed a property lawsuit against Shannon for half of all property. Despite that, no news regarding the lawsuit has been publicized.
Shannon Elizabeth's love affairs after Divorcing Joseph D. Reitman
After divorce with actor Joseph, Shannon has been romantically linked with a number of other stars. In 2007, Shannon was romantically linked with Australian Tennis player, Mark Philippoussis. However, Shannon could not continue even for a year.
[ CAPTION: Shannon Elizabeth and Mark Philippoussis ]
[ SOURCE: Zimbio ]
In 2008, Shannon was paired up with American dancer, Derek Hough for Dancing with the stars. With the course of the competition, the two grew closer and started dating gradually. But, the relationship could not last more than a year.
Although they got separated, they were still good friends as per an interview by the model in 2012.
All in all, it seems that Shannon Elizabeth is still trying to figure out her love life. With her sole focus on career, she might be taking a break from romantic relationships.