Jojo Fletcher is about to be the best Bachelorette of all time.
The new Bachelorette looks absolutely gorgeous in the first promotional picture released by ABC.
Following her November breakup with Ben Higgins, Fletcher will get a second shot at finding love on the upcoming season of The Bachelorette.
The Dallas native was announced as the next Bachelorette during After The Final Rose special of The Bachelor season finale.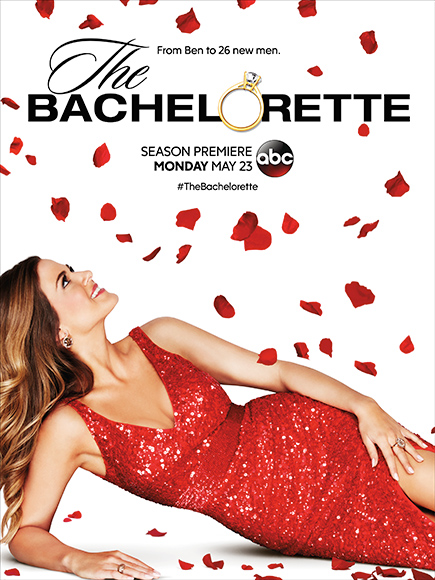 Source: people.com
Fletcher looks ravishing wearing a sparkly red gown in the picture. She is complemented with fluttering rose petals as she happily stares at the tagline: 'From Ben to 26 new men'.
The 25-year-old had made it to finals on the most recent season of The Bachelor. She had made headlines as one of the two women Bachelor Ben Higgins said 'I love you' to.
Source: dailymail.com.uk
However, Fletcher was left bushwhacked when Higgins proposed to finalist Lauren Bushnell on the dramatic season finale of the show.
Last month in an interview with PEOPLE, heart-broken Fletcher told that she has moved on from that relationship.
"The conclusion was that it happened, I was lucky to have gone through that, I learned so much and now I know what I want and I know what I deserve," said Fletchers.
Now she has moved on and is ready to embark on the next part of her journey.
Fletcher is hopeful to find the right guy who is kind, genuine and adventurous. The real estate developer is not in the show for her career, but to meet the love of her life and get engaged.
"I want to find my husband. I want to find the person who will complete me and who will love me as much as I love him. I'm more ready than ever!" said Fletcher.
The 12th season of The Bachelorette premiere on Monday, May 23 on ABC.