On the night of July 18, 1969, Ted Kennedy, Massachusetts senator was on Martha's Vineyard's Chappaquiddick Island at a party. Kennedy left the party, driving a 1967 Oldsmobile Delmont 88 with one of the women from the party, 28-year-old Mary Jo Kopechne, and later drove off Dike Bridge into the Poucha Pond inlet, a tidal channel on Chappaquiddick Island. Kennedy left the scene.
Source: LAtimes
That night the 28-year-old companion of Ted Kennedy lost her life.
Kennedy, who escaped the overturned vehicle, contacted the authorities the next morning, by then Kopechne's dead body was already recovered from the scene. He claimed that dove below the surface seven or eight times, vainly attempting to reach Kopechne. Ultimately, he swam to shore and left the scene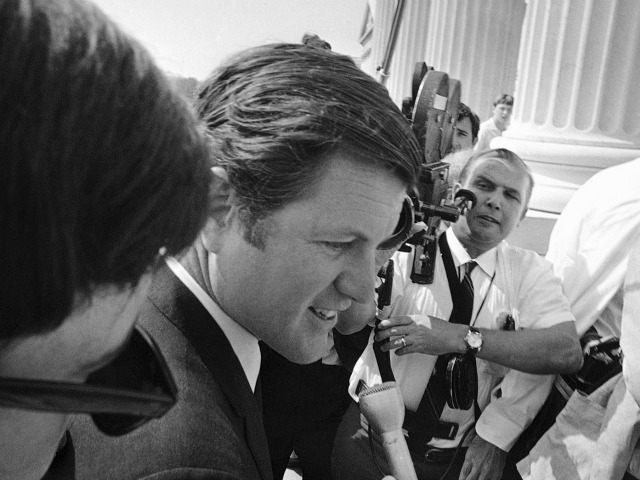 On July 25, Kennedy pleaded guilty to leaving the scene of an accident and was given a sentence of two months in jail, suspended. This was a national scandal.
This tragic accident that became a national scandal is now in the process of making into a movie. The movie will be called Chappaquiddick. After all the storytelling I did you know from where the name comes, don't you?
The movie will be directed by John Curran, the director of The Painted Veil against the Fifty Shades of Grey director who departed the project due to scheduling issues with the Netflix series Gypsy. Let's move on to the best part, shall we!
Zero Dark Thirty actor, Everest actor Jason Clarke is all set to play Kennedy in the movie.
Producer Mark Ciardi said,"Jason Clarke is the perfect choice to take on the complexities of this role" . "He has unwavering passion and commitment to this project. We're equally pleased to bring on John Curran to direct. John's body of work speaks for itself, and he's such a visionary filmmaker. We're excited to be working with both of them on this incredible film."
The movie will give the viewers a closer look at the incident and also portray life of Ted Kennedy .The script was written by Andrew Logan and longtime The Simpsons scribe Taylor Allen.