James Franco won the Golden Globe for best actor:Know in Detail about his Salary, Career and Awards
James Franco won the Golden Globe for best actor:Know in Detail about his Salary, Career and Awards
An American actor or we can say Golden Globe winner, James Franco is best known for his role in 127 Hours in 2010 and has won the heart of many people who are keen to about the answer of the question below.
Do you want to know about James Franco Net worth? How much he earns? How did he start his career? So, if you are interested to know the answer to this keep scrolling down.
James Franco Net Worth
James Franco the actor, filmmaker, teacher, and an author has estimated net worth around $20 to $30 million. He is a smart young man with great ambitions but that does not mean he doesn't give back to young stars hoping to make it in the industry but Franco not only mentors the young actors he also teaches a class on 'Short Film Making.'
[ CAPTION: James Franco ]
[ SOURCE: www.latimes.com ]
Franco worked for a commercial in a pizza hut advertisement as a dancing Elvis Presley for which he was paid about $400 which was a lot at that time. After that he was cast for an NBC show "Freaks and Geeks" which ran not more than 18 episodes, he would not have been paid more than $2000 per episodes.
[ CAPTION: James Franco ]
[ SOURCE: News.com.au ]
He earned $2 million for his role in 2003 movie The company, nearly $7million for Oz The Great and powerful and $12 million for the Spiderman trilogy.
James Franco House and Car
James Franco recently bought a nice bachelor pad for himself in LA, which was close to $750,000. The property is located in Silver Lake which is about 1,700 Sq.ft has 2 bedrooms and 3 bathrooms and all the comforts that money can buy heated carpets and cozy fireplace.
[ CAPTION: James Franco house ]
[ SOURCE: Variety ]
Though Franco has few more homes the star like this quite a lot and has a lot of his shots here for independent projects getting him in trouble a couple of times.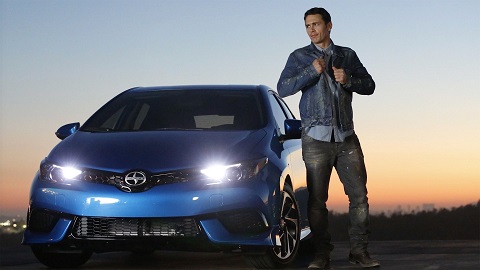 [ CAPTION: James Franco cars ]
[ SOURCE: YouTube ]
Well, the star is also quite interested in cars and owns his Audi Q3 and an R8 for his daily drive. The cost of the Audi Q3 start from $38875 and R8 starts from $164,150.
[ CAPTION: James Franco car ]
[ SOURCE: Pinterest ]
James Franco Awards
The talented Actor James Franco has won many awards and some of them are given below:
Golden Globe Award for Best Actor in 2018.
Independent Spirit Award for Best Male Lead in 2011.
Critics' Choice Movie Award for Best Acting in 2009.
Independent Spirit Award for Best Supporting Award for Supporting Male.
Jaeger-LeCoultre Glory to the Filmmaker Award
Gotham Independent Flim Award for Best Actor.
Multi-Award Winner, James Franco is currently working on his upcoming movie Arctic Justice: Thunder Squad. We wish him all the best.